New hours begin October 21st! Sign up below to reserve your spot.
Ascent Child Care
Ascent Studio is happy to provide basic care for your children during your workout time. We are not a full service child care center or licensed day care facility; however, you can work out with peace of mind knowing that your child is safe and happy. Each child care staff member is CPR and AED certified, submitted to a background check, and have proper training credentials.
CHILD CARE PRICING
Members: $4/hr
Nonmembers: $5/hr
In order to make our facility work more efficiently and with safety in mind, the following rules must be followed.
Child care is for children who are mobile (can sit and crawl completely independently) through 7 years of age.
There is a three-hour time limit for the use of the Child Care facility.
No germs, please! If children appear ill, please keep them home.
A restroom is available in the Child Care room for children, who are independent, to use. Staff cannot assist children in the bathroom or with potty training. Parents will be called if a child needs to be changed, fed, given medication, or is crying excessively.
Profanity, contagious illness, biting, hitting, or any behavior deemed violent or harmful to others or will not be tolerated.
What to Bring
You may bring snacks or drinks for your children while they are using childcare. Due to the severity of peanut and other nut allergies, please avoid food containing any nut products, nut oil, or nut butters.
Feel free to bring comforts like stuffed animals, pacifiers, or blankets from home if needed. We will provide toys, games, entertainment!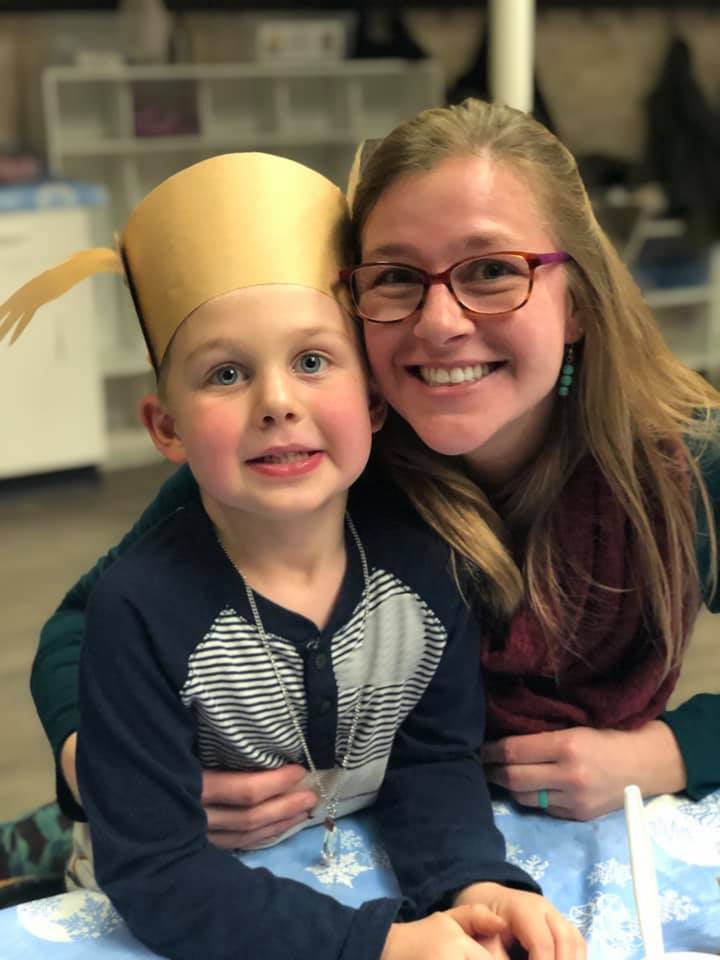 Meet Katherine!
She is our Child Care Coordinator! We are open Tuesday evening, and Saturday morning, and Sunday afternoon. Save your kiddo's spot now: ascentstudio.com/child_care. A little bit about Katherine: She has been working with children for 9 years. Katherine is passionate about working & connecting with people! With a degree in Sociology, she quickly found her place in the classroom assisting youth in reading, writing, and math & directing an athletic program for middle school children! She is a lead toddler teacher at a local day care & WE couldn't be more excited that she jumped on board with us. While not on the job, you can find Katherine climbing, playing volleyball, crushing at board games, loving on her family, or at a musical. She also enjoys ballroom dancing, thrift shopping, and cooking.