---
---
***Climbing Reservations are now REQUIRED all times of day, members & guests.***
---
---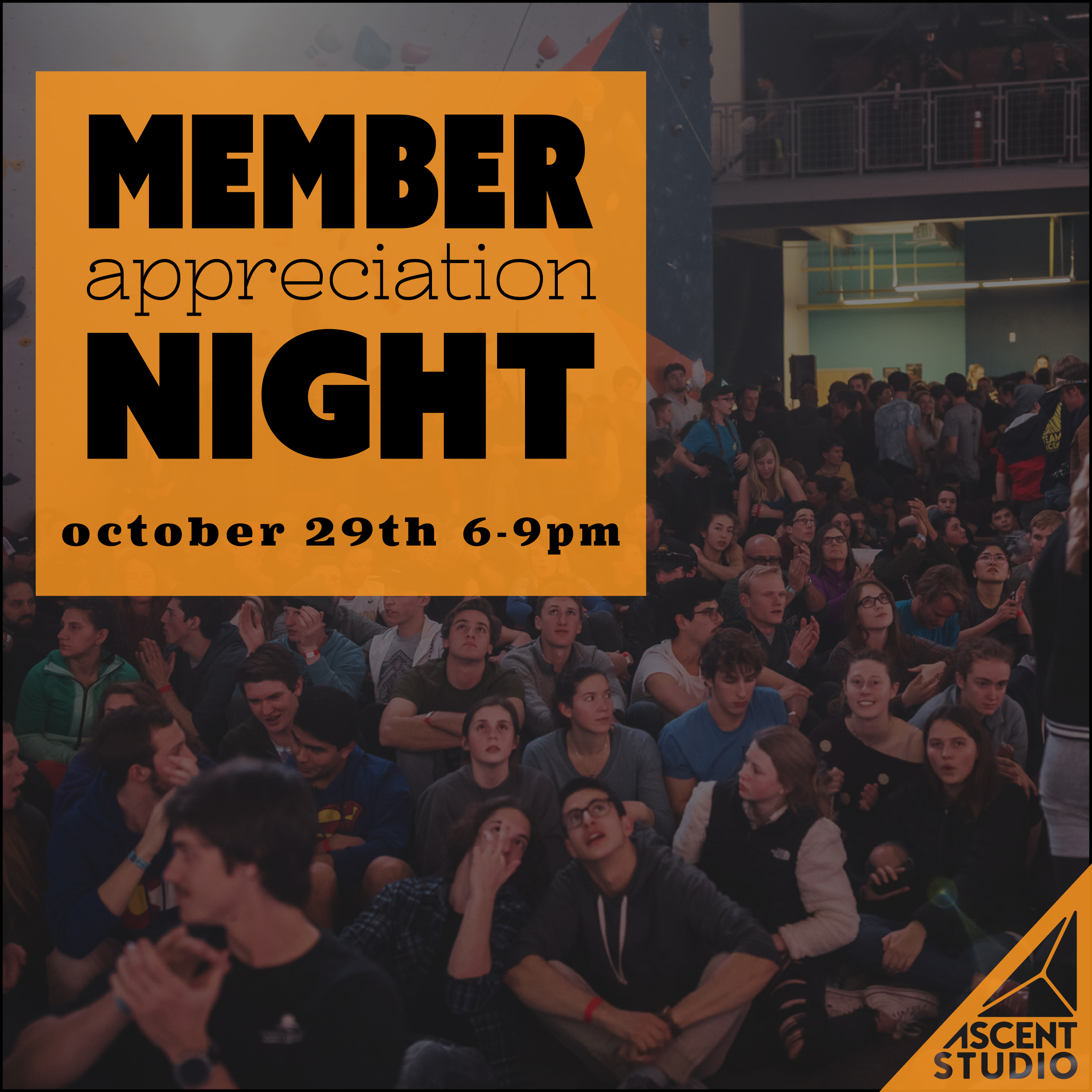 Bring a friend to climb and don't forget to grab your free Rally King beer voucher on your way out! We'll have some social distanced Halloween festivities happening as well + costume contest + witchy vendors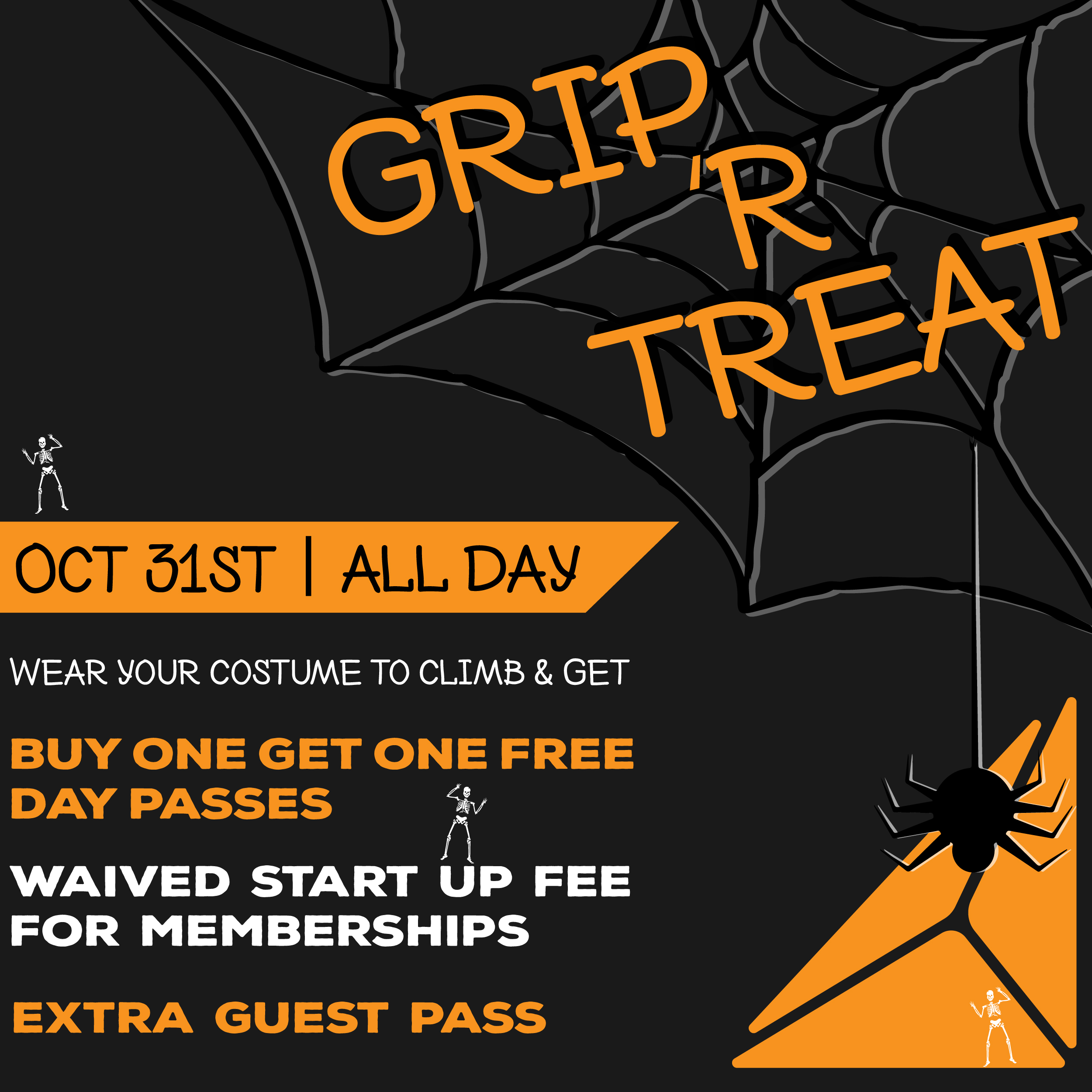 Trick R' Treat might be cancelled, but no need to throw that costume in the closet just yet! Come take advantage of our Halloween deals! All you've got to do is where your costume and try not to get too gripped!
---
---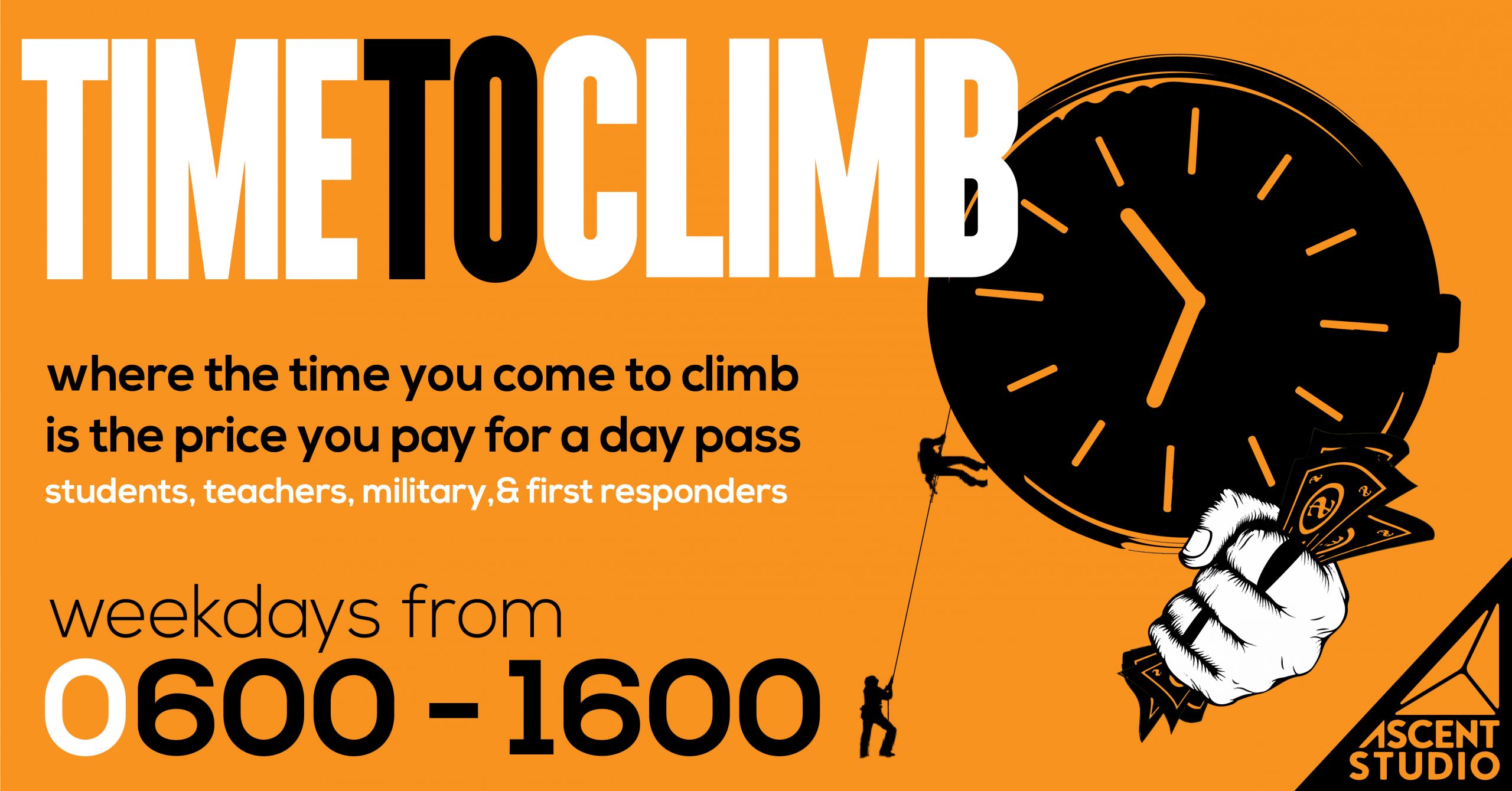 Time is Money! Discounted individuals (Student, Military, Teachers, and First Responders) take advantage of our Time to Climb special through the month of October where your day pass rate matches the time of day you come to climb. Offer valid weekdays from 6am to 4pm.
Beat the crowd and head in for a climb sesh anytime before 4pm. No time to waste!
---
---
Ascent Studio is a next generation climbing and fitness facility in Fort Collins, the heart of Northern Colorado's front range. We are focused on creating a unique indoor climbing experience and building an inclusive, friendly climbing community.
Whether you are training for a first ascent, or simply hoping to overcome your fear of heights, we have designed Ascent Studio for you. From the moment you peek in our expansive windows, we want you to feel welcomed, inspired and empowered to achieve something new.
SIGN UP FOR OUR NEWSLETTER