---
Currently only our pro shop is open at this time.
Our climbing area will be reopening to members on July 8th and to the public on July 15th.
---
Our pro shop is now open for retail purchases.
Please note the hours below, as they are limited and may change.
Requirements:
Must be wearing a mask at all times (staff and customers)
Only 4 people max allowed in the pro shop at a time
Please maintain social distancing
Credit cards payments only

Online orders with in-shop (or curb-side) pickup is ready to go. More products are being added each week. If you are looking for something specific, call during our shop hours or shoot us an email with Q's.
Already know what you want? You can call in your order (during shop hours), pay ahead of time, and pick it up at the curb! Give us a call at 970-999-5596.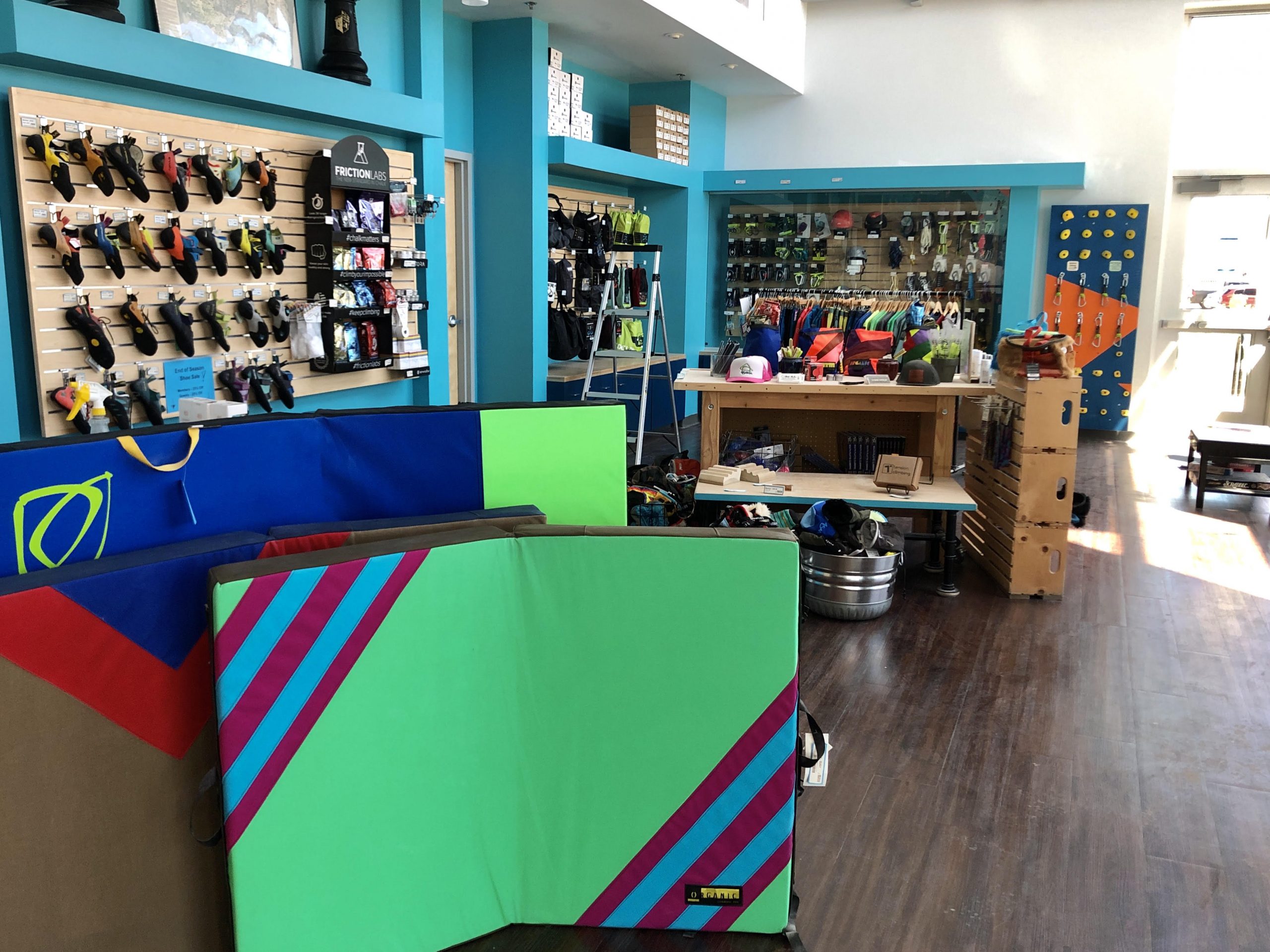 ---
---
Monday - Friday
12:00PM to 6:00PM
---
Saturdays
10:00A0M-2:00PM
---
---
Starting June 8th
Monday - Saturdays
8:00AM to 8:00PM
---
---
The gym is located off Timberline, half way between Drake and Prospect. You can turn off of Timberline on Bear Mountain or Nancy Grey, or you can turn onto Joseph Allen off of Drake road.
2150 Joseph Allen Drive
Fort Collins, CO 80525