*COVID-19 Response*
August 5th Update: We are currently awaiting information about the status of the Larimer County COVID variance before launching our fall clubs. Currently, we do not have any fall programs on the schedule. Summer camps have been extended through the week of August 17th.
Youth Programs
At Ascent Studio, we believe that a healthy climbing community is the most important aspect of the sport. The next generation of young climbers are a critical component of that community. Our mission is to educate, embolden, and equip all participants to be the best they can be, both as members of the climbing community and in all aspects of life.
We're excited to be a part of your journey. Regardless of your age or ability, you are welcome here!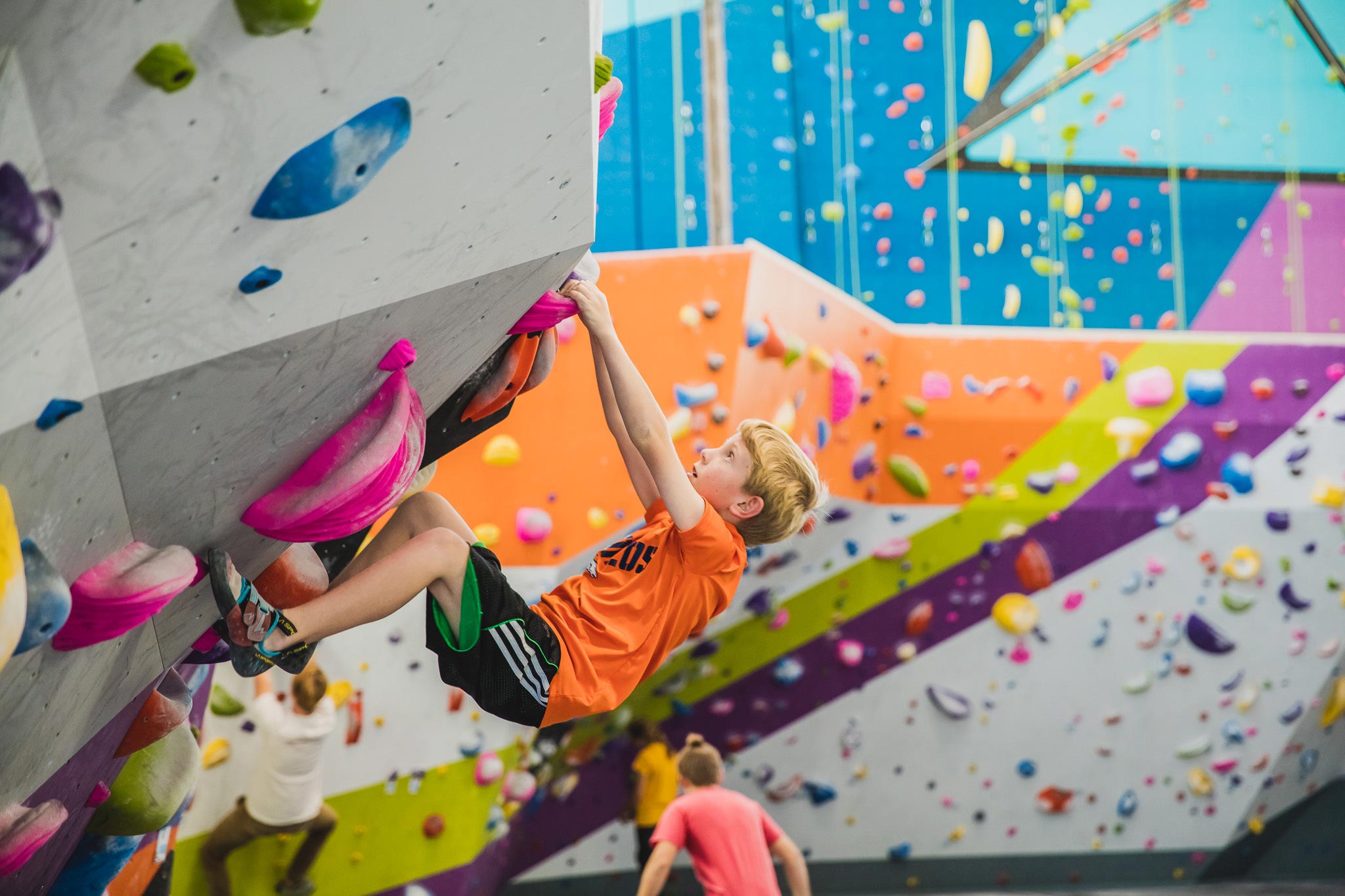 Our youth clubs are structured around four-week sessions that run concurrently with the school year. These clubs are designed to teach young climbers the basics of rock climbing safety, technique and technical skill. We strive to meet them at their level and provide the tools they need to become better climbers and grow as people.

Our clubs are separated into age categories so that we can better meet the instructional needs of each age group. We offer three levels of Club programming, with both once-a-week and twice-a-week options. Each level of programming caters to the relative experience level of the participants, with Level One clubs suited for entry-level climbers and Level Three tailored for more experienced climbers that have demonstrated a personal motivation to improve their skills.
We offer weekly classes that differ from our Youth Clubs. These classes are structured on a drop-in or advance sign-up basis. Topics covered in these classes will include introductory concepts taught in the Youth Clubs, but will not venture into the more advanced skills. If you are looking to test out our youth programs, this is a great place to start!
Team Ascent is a competitive climbing team that meets throughout the school year. The team follows the competition season outlined by USA Climbing. The fall season emphasizes bouldering, and focus shifts to sport climbing in the spring. Our coaching staff encourages young athletes to participate in both seasons.
We offer summer camps for kids of all ages during the times that Poudre School District is not in session. This includes Summer Break, and may include Spring and Winter Break as well.
Attending a birthday party is a common introduction to climbing. You can be the coolest parents on the block by hosting your child's birthday party at Ascent Studio.