SPORT LEAGUE IS BACK!
October 31st - December 4th | Finals & Party Friday, December 9th
We are SKIPPING Thanksgiving week (11/21 - 11/27) |NO DROP WEEKS!
The last day to signup is Sunday, Nov. 6
Teams of 2 | Though it's not required, we prefer if you join as a team. However, you don't have to climb during the same session.
Each week you'll pick one session to be your "league session" that week. You'll log each route you send cleanly during that session. The sum of the three highest scoring routes during that session will be your score for the week. Your total league score will be the sum of all 4 weeks. Your team score will be the sum of your and your partner's total.
Climb Logging Requirements:
Each participant will receive a link to their own personal online league scoresheet (a Google Spreadsheet). Log each sent climb in your personal sheet. See the Vocab & FAQ section for clarifications.
Finals Format:
Coming soon!
Cost:
Members: $40 | Non-members: $90
4 weeks of climbing
exclusive league sweater
end-of-league party with beer, sodas, food, & prizes - plus some creative and fun activities for the evening. Maybe a partner climb; maybe some progressive routes to earn extra points; who knows?
League Structure
Getting a Handicap
At the start of league each climber will set their Target Grade. This should be the highest grade you can send in a session after working out the moves. If you are able to send 2 or 3 routes in a session above your target grade then you should set your target grade higher. For example, if I do a session and send 5 climbs 5.9, 5.10-, 5.10+, 5.10+, and 5.11-, then 5.11- would be an appropriate target grade.
Rather than giving a lead bonus, we are trying something different! We are asking you to pick either Lead or Top Rope at the start of league:
Choosing Lead means that you will only score routes that you have sent on Lead. You may still work out the moves for a hard route on TR, but you'll only score the route if you send it clean on Lead.
Choosing TR means that you expect to climb most things on TR, but you may still climb something on Lead if you want to - you just won't get a bonus for that.
Since you will set your Target Grade based on which style you plan to climb (Lead or TR), and since the points you earn are relative to your Target Grade, this is still fair for everyone, and everyone can still compete against all other participants.
As we've done previously, we will be normalizing everyone's score at the end of league. For example, if you set your Target Grade at say 10-, but during the league you actually end up sending multiple routes at higher grades we'll probably adjust your Target Grade, and then recalculate your scores accordingly.
We don't want people limiting themselves in order NOT to be bumped, so we are not publicizing what it will take to get bumped.
See the scoring matrix at the bottom of this page.
Scoring
Your personal score each week will be the sum of the 3 hardest climbs you send. Keep in mind that if you set your target grade accurately, most of your climbs are not expected to be at or above your target grade.
To receive points for a route you must send it cleanly without any takes, and if you fall, then you must lower to the ground before starting again for it to count on your league sheets. Remember, you can still climb multiple times during the week, but you'll only score routes that you send within a single session each week
Your team score is the total points between you and your partner.
No drop weeks, but we are SKIPPING Thanksgiving week (11/21 - 11/27)!
<
The Routes
Every route in the gym is accessible for league climbing. Each route is given a unique number (marked on the start tag). This number is what we use to track which climbs you have completed. There is a 10point bonus for sending unique (for you) climbs. Your incentive to try new climbs is that you have a possible 120 extra points to get throughout the league. You may climb and be scored on any routes in the gym even if you've climbed them prior to league night or used them for scoring a previous week - you'll only get the bonus the first time you score it during league.
Climbs must be logged in one session. Fill out the appropriate columns (Route Number, Witness Initials, Lead check-box) for each climb you send. See below for what counts as a "send."
Google Sheets
On a phone, you'll need to download the Google Sheets app, as you can only edit a Google Sheet from within that app.
Paper scorecards will be available, if you don't want to log your climbs in the app. You can jot your climbs on the paper scoresheet and then you may either turn in the scoresheet to the desk and we will tabulate it for you, or you can take it home and open your scoresheet in a browser on a computer and enter your results yourself.
Team scores will be pulled together each week on Monday and a leaderboard will be posted at the top of this webpage. But remember, your final scores may be adjusted when Target Grades are normalized.
Here is how the points are assigned based on your Target Grade
Climber Target >>>
----------------
Route Grade vvvv
5.7
5.8
5.9
5.10-
5.10
5.10+
5.11-
5.11
5.11+
5.12-
5.12
5.5
80
70
5.6
90
80
70
5.7
100
90
80
70
5.8
110
100
90
80
70
5.9
120
110
100
90
80
70
5.10-
130
120
110
100
90
80
70
5.10
140
130
120
110
100
90
80
70
5.10+
140
130
120
110
100
90
80
70
5.11-
140
130
120
110
100
90
80
70
5.11
140
130
120
110
100
90
80
70
5.11+
140
130
120
110
100
90
80
5.12-
140
130
120
110
100
90
5.12
140
130
120
110
100
5.12+
140
130
120
110
5.13-
140
130
120
5.13
140
130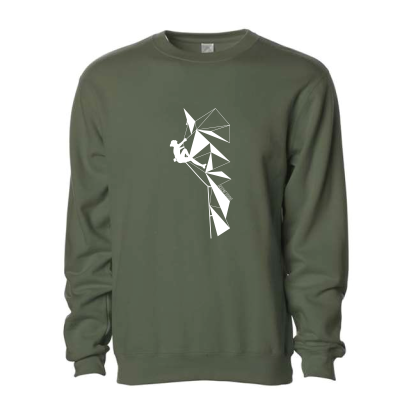 You will get your league crewneck at finals on Friday, December 9th!
FAQ
1What is a target grade?
This is the highest rated climb you typically send in a session. Your target grade should be difficult, but doable. If you find that you are sending grades above (or not reaching your target grade) then you can ask the desk staff to adjust your target grade.
2Can I repeat routes?
You may repeat a route during the league, but you won't get the "1st Time" bonus.
3What counts as a send?
You must send routes cleanly without any takes to earn points. If you fall, then you must lower to the ground before starting again for it to count during your session.
4Do I have to climb with my designated partner every week?
You can climb with anyone you want, even if they are not participating in league. For scoring purposes, we need to be sure everyone comes in with a partner, so plan to sign up with someone you plan to climb with regularly through out league. If you do not have a partner and wish to participate in league, we will do our best to link you up with other individual climbers.
5Are there bonus points for flashing a route?
No, there are no bonus points for flashing. Props to you for crushing it!
6Do I have to use Google Sheets?
No, but please do! It is extremely helpful to us when pulling together scores. Now that registration is not capped for a 1 night event, we end up with many participats. That is a lot of scorecards to enter, AND therefore, a lot of possibility for human error. Please use the Google Sheets app if you can.
League Archives
Find all the results and photos from our past bouldering and sport leagues here!