The Transcendent Bouldering League
The 1st Ascent - Wooden Mountain Bouldering League!
We are stoked to bring you our first transcendent bouldering league, where competitors compete at both gyms to win it all.
---
---
August 22nd - September 19th | Finals Climbs & Party Saturday, September 24th at Ascent
Each week, you can climb at both gyms to earn points! You can climb any day of the week at any time. You are not required to climb at both gyms each week, but you will score way more points if you do!
Members at one gym, receive a Transcendent Membership to the "other" gym for the 4 weeks of the league (Aug 22 - Sept 19), so you can visit each gym as many times that month as your tendons can endure.
There will be 20 new league problems each week at each gym. The new Wooden Mountain set goes up on Mondays, and the new Ascent set goes up on Tuesdays. You are allowed to project the boulders all week and get 1 point for each boulder you send during the week. You get an extra 0.5 (half) point if you flashed the boulder.
NOTE: At Wooden Mtn you can climb the boulders for the week from Monday evening through close on Sunday night. At Ascent you can climb the boulders from Tues evening through close on Monday night.
Climb Logging Requirements:
Each participant will receive a link to their own personal online league scoresheet (a Google Spreadsheet). Check off each sent boulder and be sure to have a witness initial it. See the Vocab & FAQ section for clarifications.
If you prefer not to have a smartphone with you during your session, you may pickup a paper scoresheet to record your climbs and then either turn it in at the end of your last session during the week for the staff to record, or you can take it home and record via a browser.
Finals Format:
During the finals party at Ascent Studio all boulders from the league are "on". You may climb any of the boulders from any of the 4 weeks of the league and get an extra half point for each boulder you send during the party (no flash bonus). We'll have food and beer (21+) from our sponsors, as well as some fun games for you to earn extra points (crate jousting, dyno comps, bandango - stay tuned for more!) We'll announce winners from a wide range of categories at the end of the night!
Cost:
For members at either gym, fifty-five smackers (that's $55) gets you
4 weeks of climbing at both gyms
exclusive league shirt
end-of-league party with beer, sodas, and food
If you are not a member at either gym, the cost is just $135, and that gets you access to both gyms for the month to participate in the league.
---
Vocab & FAQ
1What do you mean "send" a climb?
To climb a route or boulder without falling.
2What is Redpoint Format?
It only counts if you climb from start hold (either matching or if specified, a dual start) to controlling the finish hold (finish holds must be matched and controlled, meaning staying on the hold for at least 3 seconds) or topping out if there is no designated finish.
3What counts as an attempt?
Falling while trying to finish the entire problem or working out sections of the problem before putting it together in one sequence.
4Who is a witness?
Someone that actually watched you climb the ENTIRE problem from start to controlled finish.
5What is a "flash"?
A flash is when you send the boulder with no previous attempts.
---
---
---
Each week there will be 20 new boulders at each gym with a random letter A-U assigned to them. The letters are no indication of grade.
Each flash is 1.5 points
Each unique send is 1 point.
Have 1 person initial your sheet that witnessed you sending the boulder.
Your weekly score will be the sum of all of your climbs from both gyms. Your overall score will be the sum of all climbs from every week, plus finals.
There are no drop weeks!
---
---
Lightweight Hoodie Design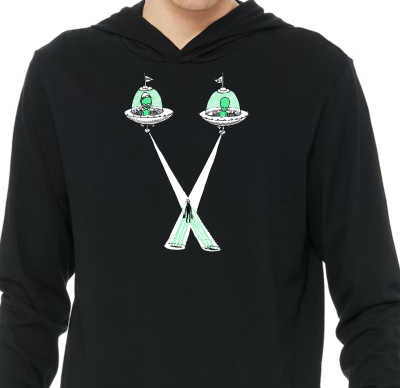 ---
---
League Archives
Find all the results and photos from our past bouldering and sport leagues here!