Who is Ascent?
We are an energetic team of dedicated climbers working together to:
Foster community. We strive for a diverse, inclusive, friendly community with a shared passion for climbing.
Serve the community. We have the duty and privilege to provide the front range with the best indoor climbing experience possible.
Have fun! We're always looking for creative ways to inspire and pleasantly surprise.
Join us!
How to Apply
We do not have any open positions currently. You're welcome to send a resume and cover letter to:
Please indicate what positions you'd like to be considered for. The next time we're hiring, we'll take a look back at any resumes we've received; and we also encourage you to reapply.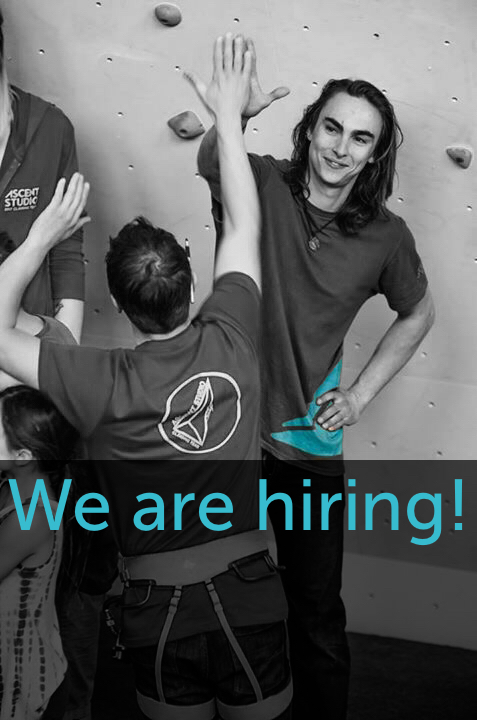 Open Positions:
We do not currently have any open positions. Feel free to check back again, or follow us on Facebook to see when we are hiring.