Who is Ascent?
We are an energetic team of dedicated climbers working together to:
Foster community. We strive for a diverse, inclusive, friendly community with a shared passion for climbing.
Serve the community. We have the duty and privilege to provide the front range with the best indoor climbing experience possible.
Have fun! We're always looking for creative ways to inspire and pleasantly surprise.
Join us!
How to Apply
Please send a resume and cover letter indicating what position(s) you are applying for to: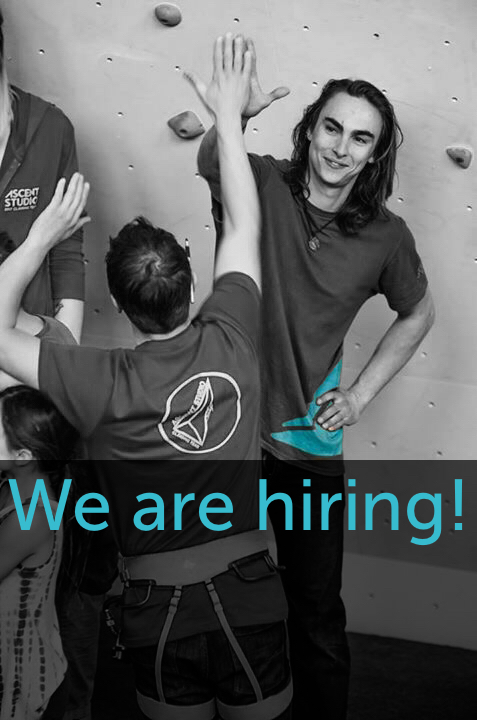 Youth Instructor
You Will
Uphold the Mission and Values of the Ascent Studio Youth Clubs.
Instruct youth ages 3-14 on the technical skills, techniques, and movement associated with bouldering and sport climbing.
Tailor instruction to match the abilities and needs of specific Ascent Studio Youth Club participants.
Model and enforce best practices to maintain a culture of safety in the gym.
Prepare youth ages 3-14 to be effective and ethical members of the climbing community.
Communicate with parents regularly to keep them informed and excited about past and upcoming youth programming.
You Are
Passionate about climbing.
Proficient with technical climbing skills including but not limited to belaying, knot tying, harness usage, and rope management.
Experienced in working with youth.
Invested in the climbing community.
Certified for Pediatric First Aid & CPR (even if not current).
Available during the operational hours of the Ascent Studio Youth Clubs.
At least 18 years old.
Available during programming hours, which are evenings and weekends.
This is a part-time position.