We love bringing our community together in the gym for exciting events and meet ups! Check out what we've got going on over the next month. See you in the gym!
If you have any questions regarding upcoming events, email caitlin.charlton@ascentstudio.com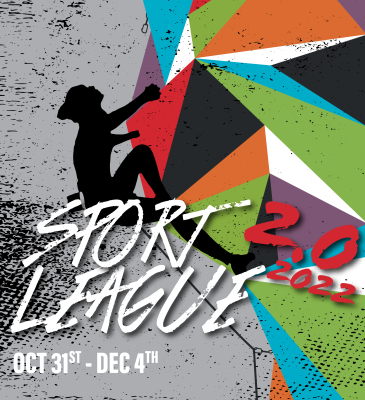 Sport League is back!
October 31st - December 4th
(SKIPPING THANKSGIVING WEEK 11/21-11/27)
Finals Party: Friday, Dec 9th, 6 - 10 PM

Climb and casually compete at your convenience, any time, any day! Fall Sport League has started, but sign ups remain open until Nov 5th!
Call or stop by the front desk to sign up.
Pride Climb Meet Ups
November 5th, 4 - 6 PM | November 11th 6 - 8 PM
Here and queer! This meet up is for those that identify as LGBTQ+ and their allies! Meet others in the community to climb with, learn from, and get some climbing in!
$5 Day Pass & Rentals included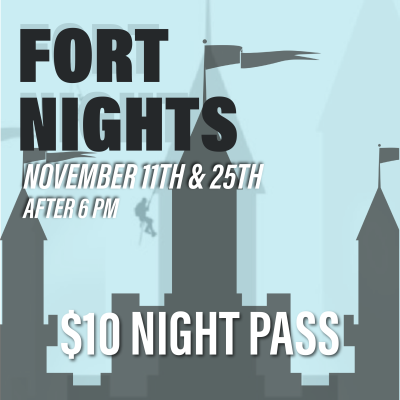 Fort Nights
November 11th & 25th | 6 - 10 PM
Enjoy a $10 night pass anytime after 6pm! Perfect for a date night, friend hang, or family outing.
Member Skillz Series
Come refine your existing skills or learn some new ones with one of our skilled instructors for FREE!
Prusiks and Rope Ascension: 11/9 @ 7:30 PM
Better Bouldering: 11/16 @ 7:30 PM
Belay Device Fun Corral: 11/25 @ 6 PM
Sport Anchor Cleaning: 11/30 @ 7:30 PM
She Climbs
November 17th | 7 - 9 PM
Creating inclusive and safe spaces for all femmes and thems to climb, share, and connect with other womxn in the climbing community. All ages and skill levels welcome! This meet up is led Marci, one of Ascent's awesome climbing and fitness instructors!
Morning Member Appreciation
November 29th | 6 - 9 AM
Waffles, coffee, climbing, sunrise... it doesn't get much better than that! Come hang out with us as we serve up Brandon's infamous waffles! Vegan options available as well!
Member Appreciation Night
November 30th | 6 - 9 PM
Ascent's 6th Birthday Party!
Come celebrate 6 years of community and sends with us! Enjoy cake, beer** and more!
**Alcohol is for 21+ members only
FITNESS CHALLENGE 2022
ALL YEAR LONG
Compete all year long in over 300 unique challenges from climbing feats, to outdoor activities, to community events, to endurance sports, to yoga and so much more! Each month has a unique theme this year, where we will announce special bonus challenges for each month, as well as have leaderboards for those completing the most challenges for each month's highlighted category!

November Theme: Climbing Training (tension board/campus board/poutre challenges)