We love bringing our community together in the gym for exciting events and meet ups! Check out what we've got going on over the next month. See you in the gym!
If you have any questions regarding upcoming events, or ideas for what you'd like to see next, email caitlin.charlton@ascentstudio.com!
Battle for the Fort Vol. 4
November 4th | All Day Event
Battle for the Fort is one of Colorado's premiere bouldering competitions, where anyone can win big! The competition is open to competitors of all levels, from beginners to elite/pro level athletes. Come show off your skills, compete for a sweet pool of prizes, and hang out with the best climbing community in town!
We are putting up at $12,600 cash purse for the open round, and a $10,000 prize pool for our citizens round this year, making this the biggest and best Battle yet!
Pride Climb Meet Ups
September 8th 6 - 8 PM | September 23rd 4 - 6 PM
Here and queer! This meet up is for those that identify as LGBTQIA+ and their allies! Meet others in the community to climb with, learn from, and make some new pals! Open to all ages! Our wonderful hosts Lauren (she/her) and Shiloh (they/them) will gather up the group at the start of the meetup so everyone can learn each other's names and some fun facts before diving into some climbing.
$9 Day Pass & Rentals included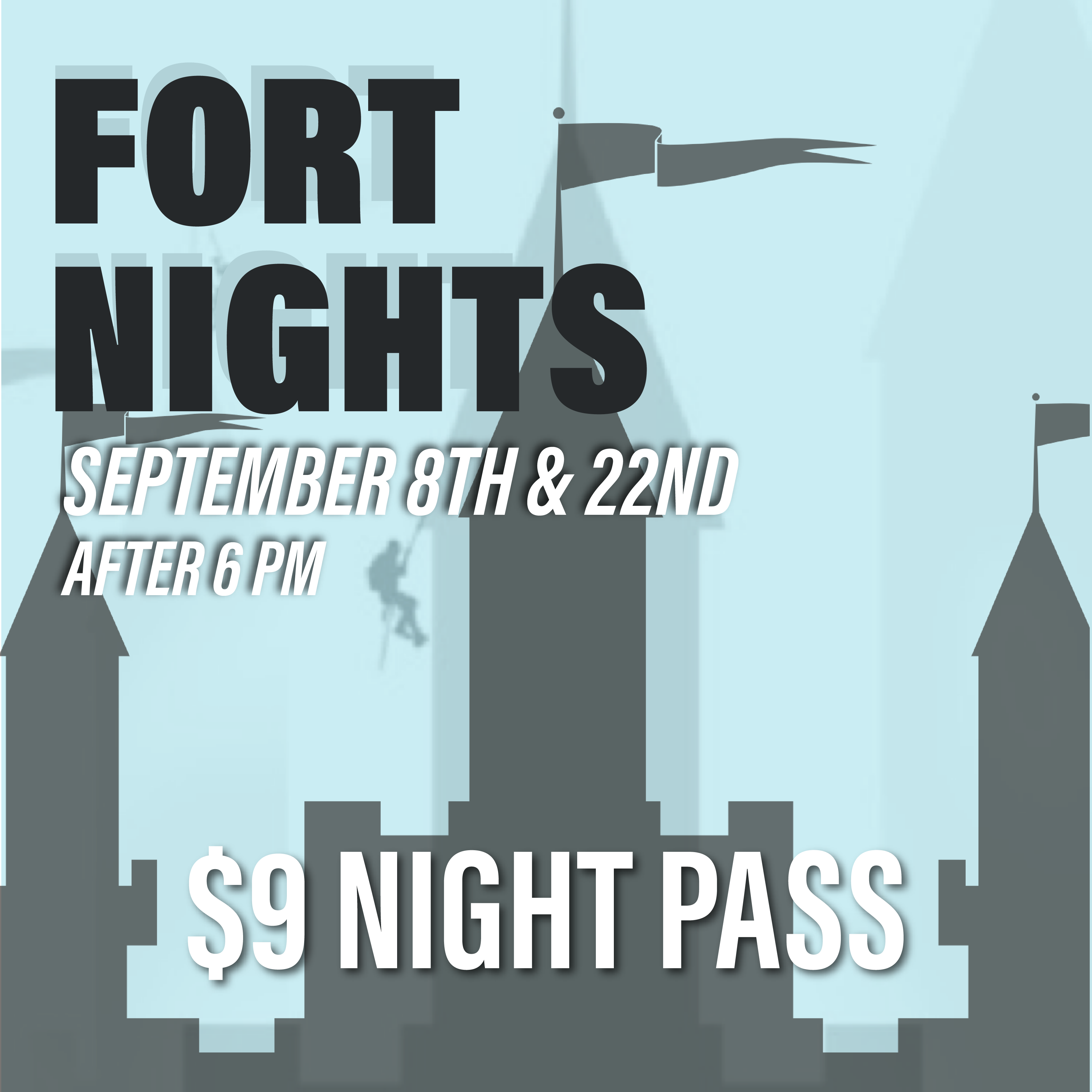 Fort Nights
September 8th & 22nd | 6 - 10 PM
Enjoy a $9 night pass anytime after 6pm! Perfect for a date night, friend hang, or family outing.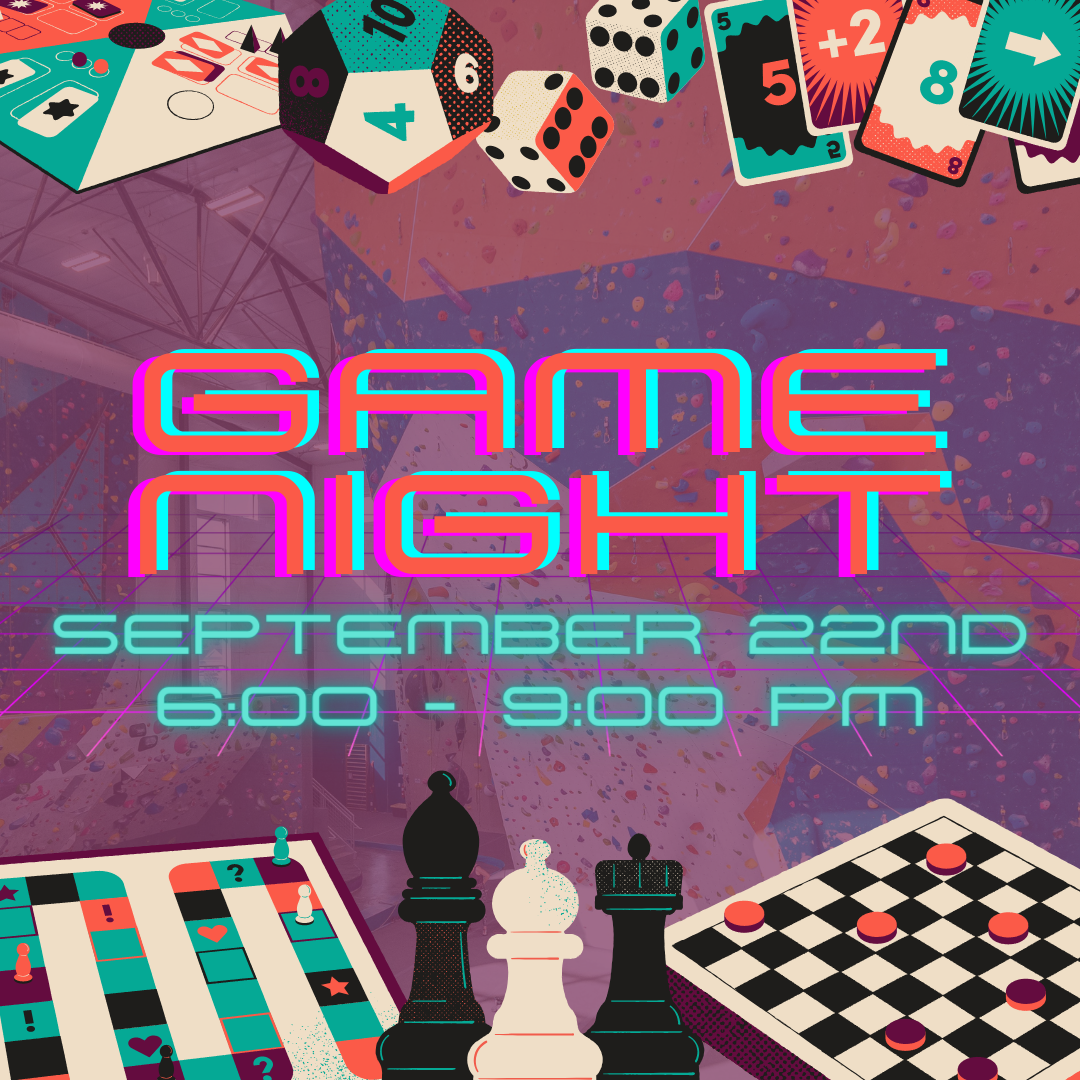 Game Night
September 22nd | 6 - 9 PM
Join us for an Ascent family game night! Bring your favorites, and we'll have a few to play as well. All game players get free fizzy drinks, sodas, & snacks on the house.
If you are coming just to play games, your gym entrance is free!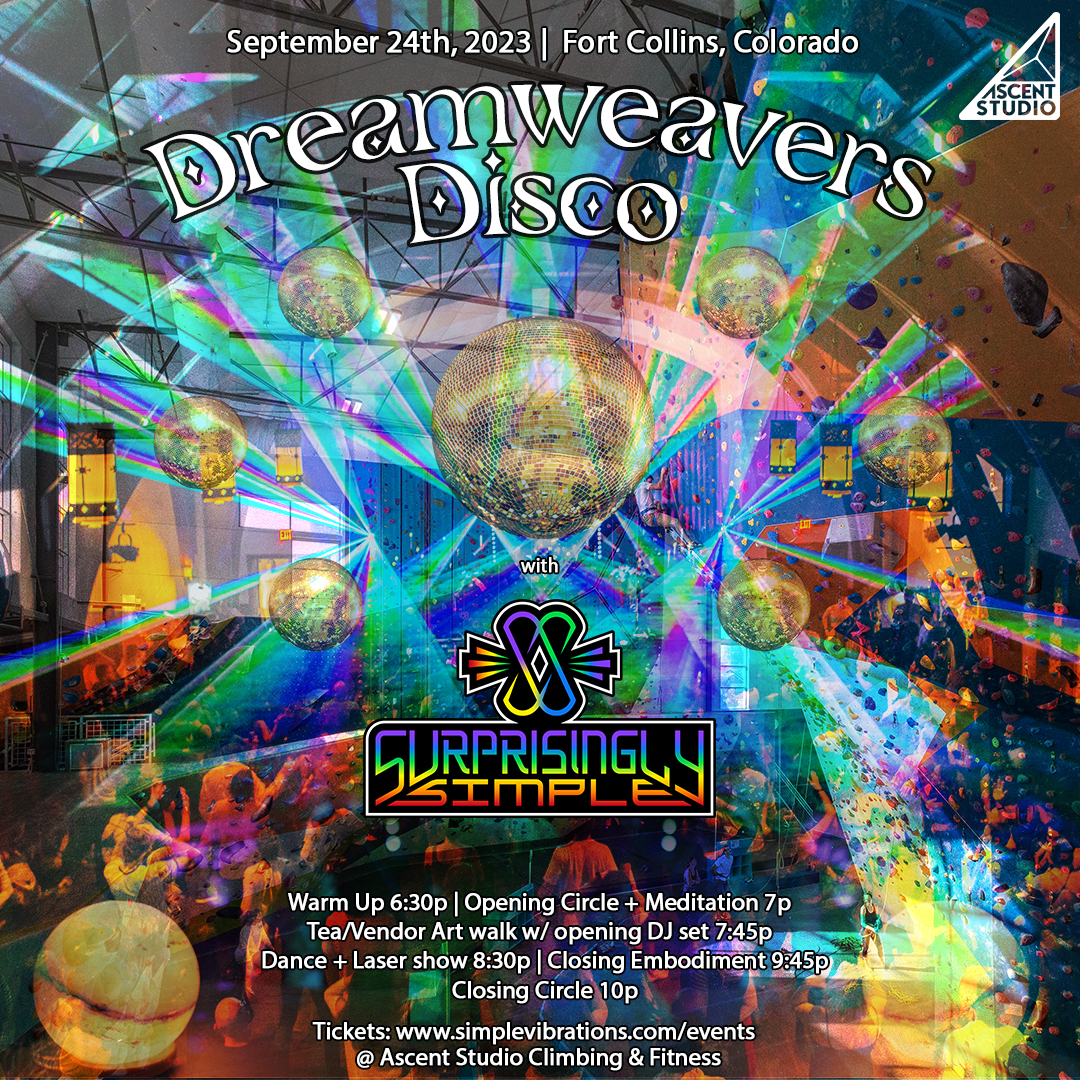 Dreamweavers Disco Esctatic Dance & Meditation Event
September 24th | 7:00 PM
We are stoked to be hosting Dreamweavers Disco for a meditation, dance, & laser show here at Ascent! Dreamweavers Disco is a safe haven for you to express your most inspired existence. A full spectrum sonic journey paired artistically with a mesmerizing laser show will catalyze personal and community alignment. Tap into your heart space. Connect with your body. Explore the senses. Come dance and drop in! 
Doors open at 6:30 PM, and the event will conclude at 10 PM. We will be closing early on the 24th at 5:30 PM for set up. Learn more and get tickets via the button below!
*Please note there is no discounted member pricing for this event.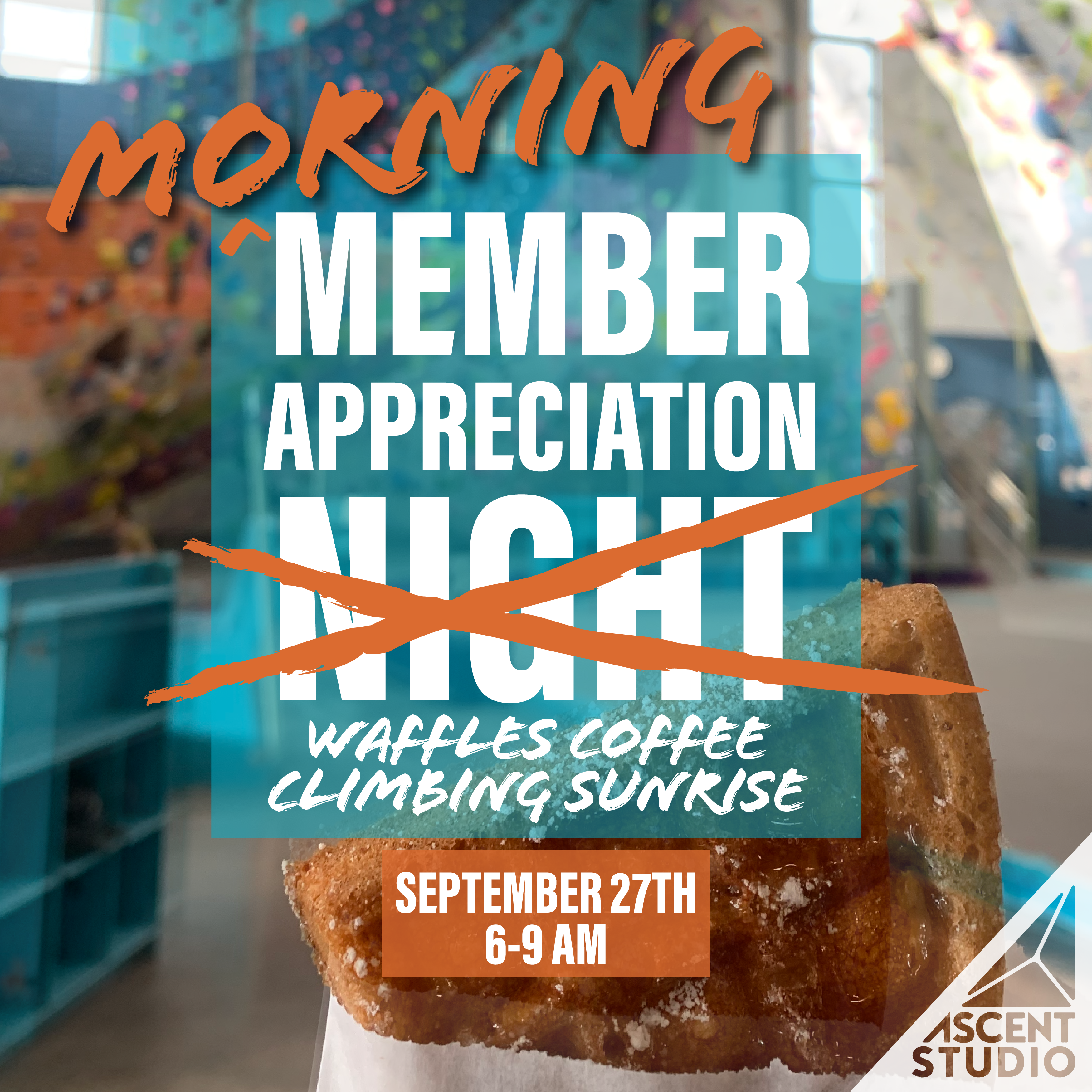 Morning Member Appreciation
September 27th | 6:00 - 9:00 AM
And in the morning... we're making WAFFLES. Morning goer members! Come hang with us for free waffles & coffee & morning climbs! And perhaps catch one of the gym dogs snacking on a waffle.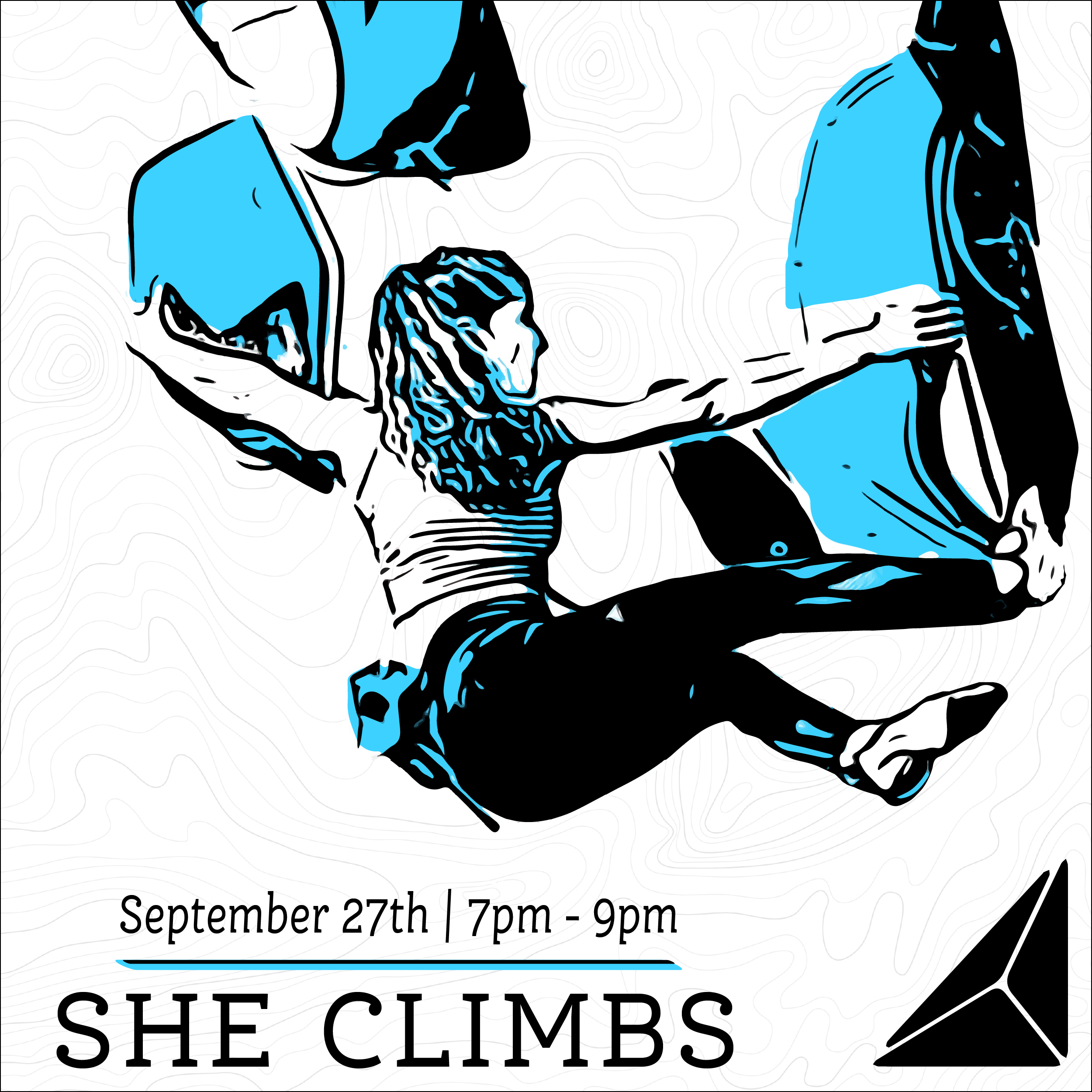 She Climbs
September 27th | 7:00 PM
She Climbs is BACK! She Climbs is a meetup dedicated to creating a safe, fun, and challenging environment for the femmes & thems of all ability levels. Our awesome instructor Marci will be leading this meetup, where you will get climbing instruction, and meet other awesome women and non-binary climbers!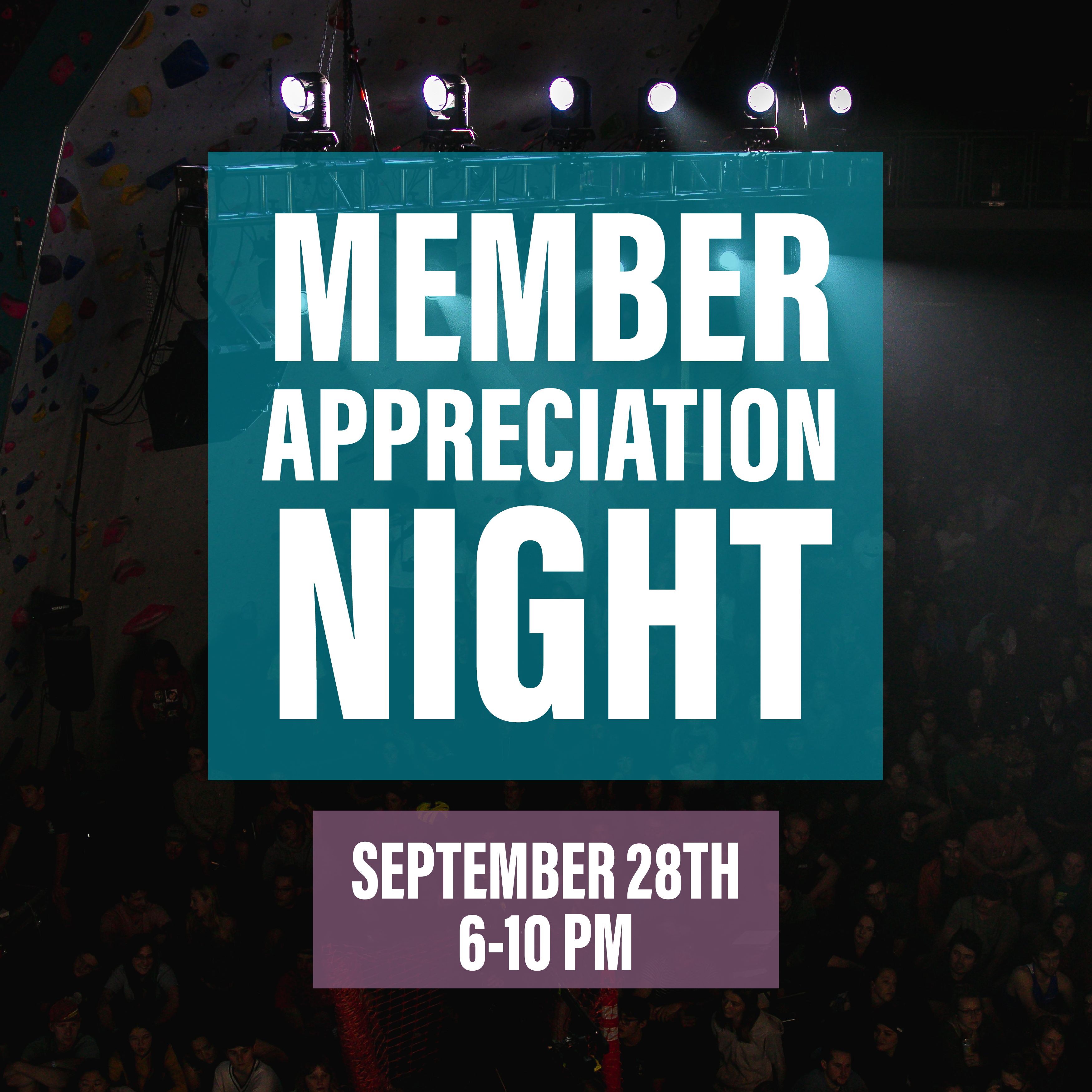 Member Appreciation Night
September 28th | 6 - 10 PM
The best night of the month!
Free Beer (21+) from Odell
Patch Night!
Second Wind Sports in house 
Mansouri Real Estate in house with a surprise game & prizes for top competitors
& more TBA!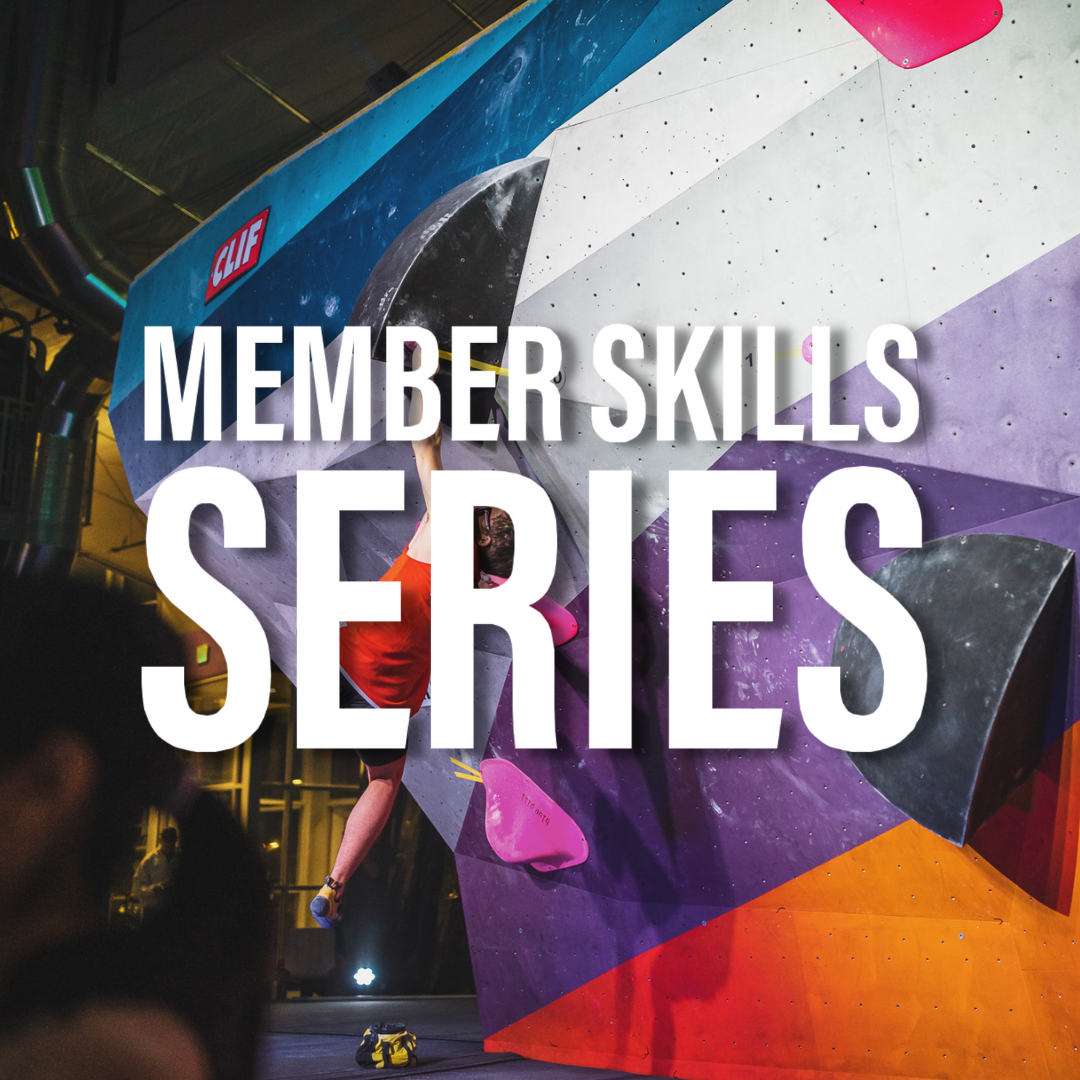 Member Skillz Series
Wednesdays & Thursdays | 7:30 PM
Members, join us for September's FREE skills series! There are only 8 slots available for each clinic and spots fill fast. Sign up ASAP to secure your spot!
Thursday, September 14th | Better Bouldering: Maximize Your Session
This month come learn to make the most of your time in the gym. Whether that is simply showing up with session goals in mind or working on your project with better efficiency and therefore less loss of effort, this clinic is to help give you better guidance on how to spend your time best in the bouldering space.
Wednesday, September 20th | Move Fast!
In this on-the-wall clinic learn to move up the wall with momentum and keep your powerful energy moving upward. Not specifically speed climbing but rather a clinic designed to get you thinking about and memorizing beta so that you can move quickly (and smoothly) through climbing sequences. 
Wednesday, September 27th | Video Feedback
It's you, your beta, your moves!!! On a small screen near you! In this unique clinic we will record each other with our own phones and visually review our movement and climbing skills off the wall. This is a proven true coaching trick that allows you to see yourself climb and adjust your movements based on true self feedback. Bring your shoes! Bring your phone! 
COMMUNITY MEMBER HIGHLIGHTS
We want to celebrate YOU - the awesome humans that make Ascent great - on social media! Our goal is to incorporate 1-2 member highlights/shout-outs on our Instagram/Facebook each week!
How it works:
Fill out the Google Form linked below
We will put together a highlight based on the info you provide and send it your way, get a thumbs up from you (and edit as needed), and have you send us back 1-3 photos!
Once we get your approval on the text & get back your photos, we will let you know when your highlight is scheduled to be posted.
P.S. You don't have to be on Instagram/Facebook to participate (you just won't be tagged, obviously)!