We love bringing our community together in the gym for exciting events and meet ups! Check out what we've got going on over the next month. See you in the gym!
If you have any questions regarding upcoming events, or ideas for what you'd like to see next, email caitlin.charlton@ascentstudio.com!
COMMUNITY MEMBER HIGHLIGHTS
We want to celebrate YOU - the awesome humans that make Ascent great - on social media! Our goal is to incorporate 1-2 member highlights/shout-outs on our Instagram/Facebook each week!
How it works:
Fill out the Google Form linked below
We will put together a highlight based on the info you provide and send it your way, get a thumbs up from you (and edit as needed), and have you send us back 1-3 photos!
Once we get your approval on the text & get back your photos, we will let you know when your highlight is scheduled to be posted.
P.S. You don't have to be on Instagram/Facebook to participate (you just won't be tagged, obviously)!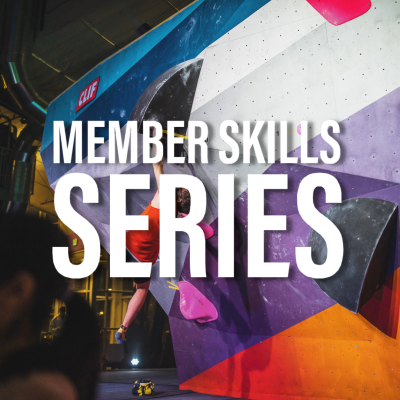 Member Skillz Series
Come refine your existing skills or learn some new ones with one of our skilled instructors for FREE! All classes are on Wednesdays at 7:30 PM.
March 8th | Better Bouldering: Slab Climbing & Movement
March 22nd | The Board Room // New Board Demo - Tension 2.0 & Kilter Board Clinic for New Users
March 29th | Dry Tooling Demo
Pride Climb Meet Ups
March 10th, 6 - 8 PM | March 24th 4 - 6 PM
Here and queer! This meet up is for those that identify as LGBTQ+ and their allies! Meet others in the community to climb with, learn from, and get some climbing in! Open to all ages!
$5 Day Pass & Rentals included
Fort Nights
March 10th & 25th | 6 - 10 PM
Enjoy a $10 night pass anytime after 6pm! Perfect for a date night, friend hang, or family outing.
Reel Rock 17
March 23rd, 7 PM at The Lyric
Join us for the Fort Collins premiere of Reel Rock 17 at The Lyric this month! We'll be there with a booth so be sure to stop by and say hello!
Morning Member Appreciation
March 29th | 6 - 9 AM
Waffles, coffee, & climbing... it doesn't get much better than that! Come hang out with us as we serve up Brandon's infamous waffles! Vegan options available as well!
Ladies Climbing Coalition Meet up
March 29th | 7 PM
Our second meet up in partnership with the Ladies Climbing Coalition! The LCC is dedicated to connecting and empowering all women and non-binary folx who are comfortable in spaces that center the experiences of women through climbing. If you are passionate about building community and fostering positivity, inspiration, motivation, and growth with other women & non-binary climbers, this is the perfect meet up for you! Our awesome youth programs coordinator, Hayley, will be hosting these meet ups!
Member Appreciation Night
March 30th | 6 - 10 PM
The monthly party! Patch Night, aerial yoga demo & more... stay tuned! Snack, fizzy drinks, and beer (21+) for members all night long!
Crags & Canines
March 31st | 6 PM
We all love having our four legged pals with us on adventures, whether it is out on the trail or at the crag. But what is the proper etiquette for taking your dog along? What training tools can you use to have a well-behaved pet with you on adventures? Learn all this and more with Ascent member & professional dog trainer Shay Dite! The class will take place in the yoga studio.
**Please DO NOT bring your dog!!! This is a human-learning class only!**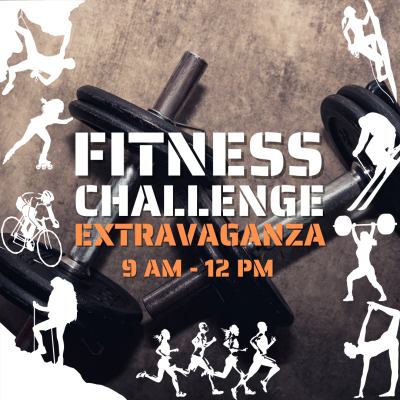 Fitness Challenge Extravaganza
March 11th | 9 AM - 12 PM
Join us for an epic knock-out of some March challenges! We'll have some specific challenge set up for you to work on, get some beta for & get to work on! Free coffee & snacks as well!
Spring Student Party 2.0 
April 1st | 5 PM
You loved it so much we're doing it again! $5 passes, free food & drinks, a sweet prize raffle, & more...
Get your $5 pass & fill out a waiver ahead of time & save time in line!