Some extra special events and happenings to enjoy the community and all it has to offer. You'll find meet ups, member nights, and competitions back on the calendar! See you soon friends!
---
---
Every Tuesday Night | 6:30-8:30pm


Looking for more Belay Buddies? Join us on Tuesday nights and we'll introduce you to eligible belayers also on the market. *Note* we only promise new friendships and belay partners.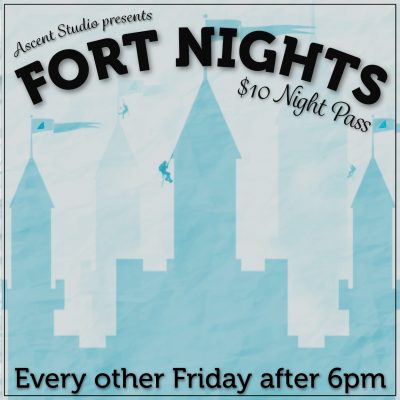 January 14th & 28th


Every other Friday enjoy a $10 night pass anytime after 6pm! Perfect for a date night, friend hang, or family outing.
January 20th


Creating inclusive and safe spaces for womxn to climb, share, and connect with other womxn in the climbing community. All ages and skill levels welcome! This meet up is led Marci, one of Ascent's awesome climbing and fitness instructors!
January 22 | 4pm-6pm


This meet up is for those that identify as LGBTQ+ and their allies! Meet others in the community to climb with, learn from, and get some climbing in!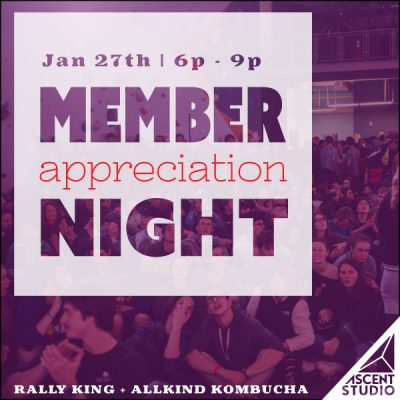 Member Appreciation Night
January 27th



First member night of the year! Come hang with us and Rally King Brewing. Also serving Allkind Hard Kombucha! Snacks and non-alcoholic beverages available as well.
**Alcohol is for 21+ members only