Sweater Weather Sender
Sunday, February 26th | 2 - 8 PM
A fundraiser rope climbing comp & special member night event for Adaptive Climbing Group
What is Sweater Weather Sender?
Sweater Weather Sender is a fundraising rope climbing comp in support of Adaptive Climbing Group! We are donating 100% of your comp registration fee to ACG to support the awesome work they do, and will be matching every point scored on all routes with a donation as well! We'll have a mix of top rope and lead routes for you to hop on, food trucks, and awards, culminated by a special member night event once climbing commences.
Tell me more about Adaptive Climbing Group!
Adaptive Climbing Group is a registered nonprofit organization that creates affordable and transformational climbing experiences for people with disabilities. They create opportunities both indoors and outdoors for adaptive climbers of all ages, as well as offer sponsorships for competitive adaptive climbers around the country. We are stoked about the work they do, and want to get YOU - our incredible community - involved to help us support Adaptive Climbing Group again this year!
Competition Format
You will have from 2 PM - 5 PM to climb as many routes as you can.
We will have 25 routes in the competition. Each route will have 10 zones numbered 10 - 100 (top). The number of the zone is the number of points you receive for controlling that zone.
Your score will be the TOTAL number of points you get from zones/tops. Unlimited attempts!
If you zone on HALF of the climbs (13 or more climbs), your points will automatically DOUBLE.
Ascent will match every point you score with 1 cent. For example, if you top a route, we will match those 100 points with a $1 donation to ACG. If you reach zone 60 on a route, we will match those points with a 60 cent donation. The more you climb, the more we donate!
Post-Comp Member Night Event!
When climbing commences at 5 PM, we are opening the gym to all members & a plus 1! Bouldering & rope routes will be open, food trucks will be in the parking lot, beer will be available for all 21+ members, and we'll have some special events happening... perhaps a donation buy-in rope swing, aerial yoga, jousting, crate stacking... all of the aforementioned... better come to find out!
1st 30 people who sign up get a limited edition Ascent beanie!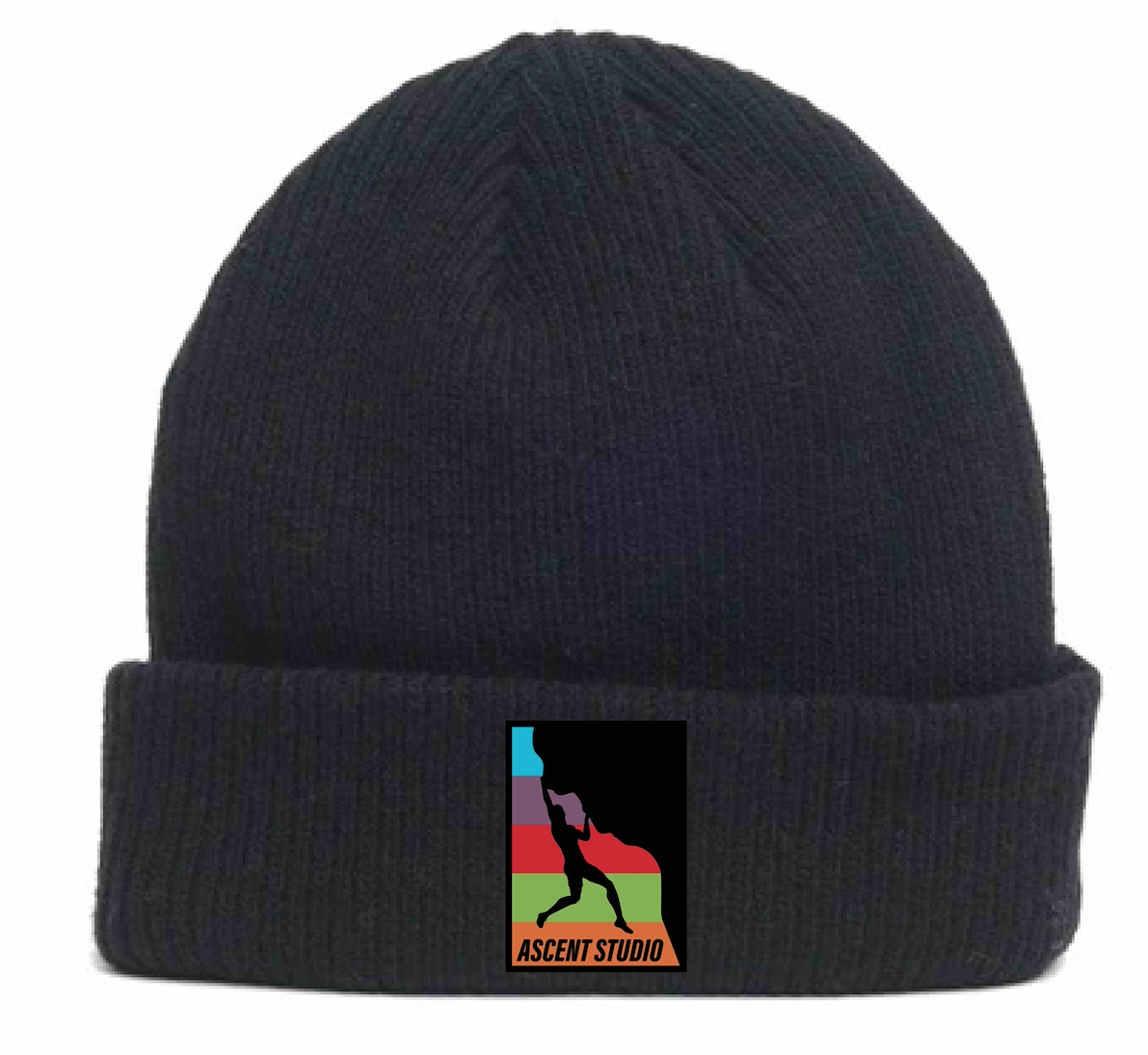 Award Categories
The Top 3 climbers in each category will receive a small prize!
Male | Recreational & Advanced
Female | Recreational & Advanced
Non-binary | Recreational & Advanced
Prize Sponsors: Black Diamond, Trango & more TBA!
FAQ
1What if I select the wrong category when signing up?
Don't worry!! If you score significantly lower/higher than the participants in category you selected, we will bump you to the appropriate category (recreational or advanced).
2Can I switch between lead and top rope?
Yes! Switch it up as much as your heart desires.
3How many times can I try a single route?
As many times as you would like! You have UNLIMITED attempts on all routes.
Past Competitions
Check out the results and photos from all of our past competitions!