---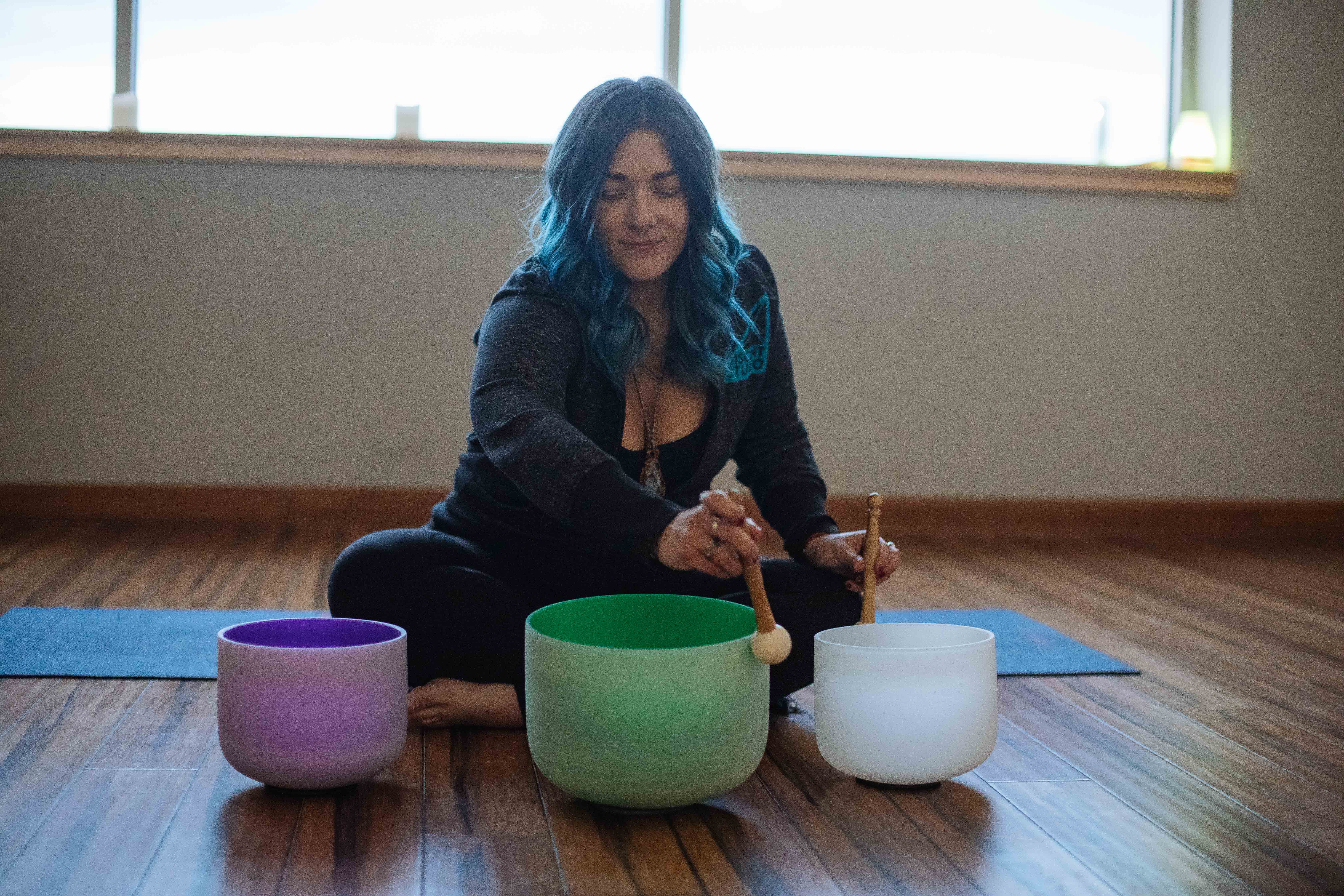 Megan Ramirez
Yoga Instructor/Manager
---
Megan recently moved to Colorado from Venice Beach, Ca after craving a retreat from the city. Her love for the mountains, rock climbing, and a more adventurous environment landed her in Fort Collins. Before Venice, Megan had been backpacking around the world for three years. While abroad, she immersed herself in many different cultures where she learned alternative styles of healing, Yoga, and spiritual practices. As she continued to travel, she was inspired to build her own practice, taking what worked for her from various ancient and contemporary traditions. Megan has been trained in guided meditation, sound therapy, energy healing, and of course, Yoga.
Her intention is to share with her community the healing benefits of the mind/body/spirit connection through breath, movement, and sound. She hopes to integrate these traditions into people's busy lives to help them find not only peace and relaxation, but a sense of personal empowerment.
---
---
---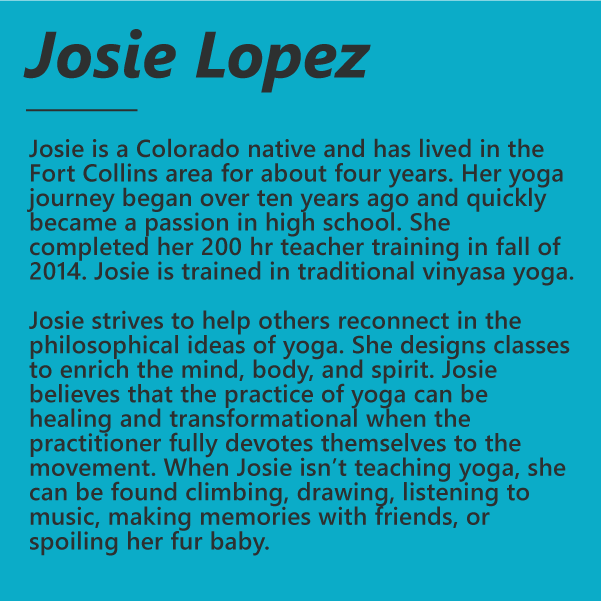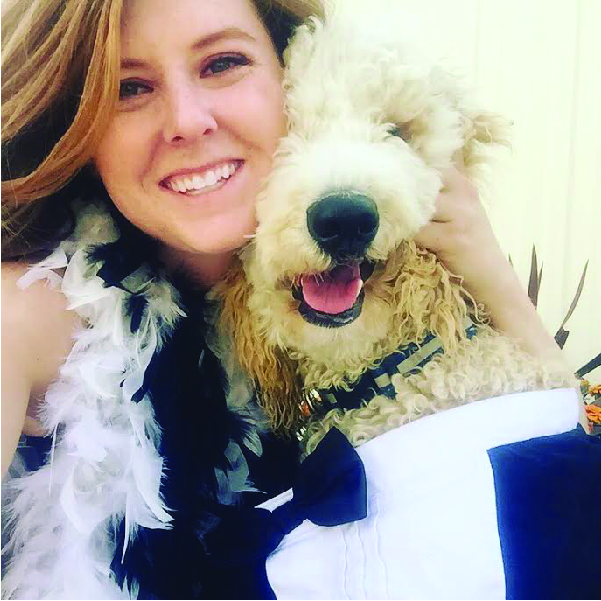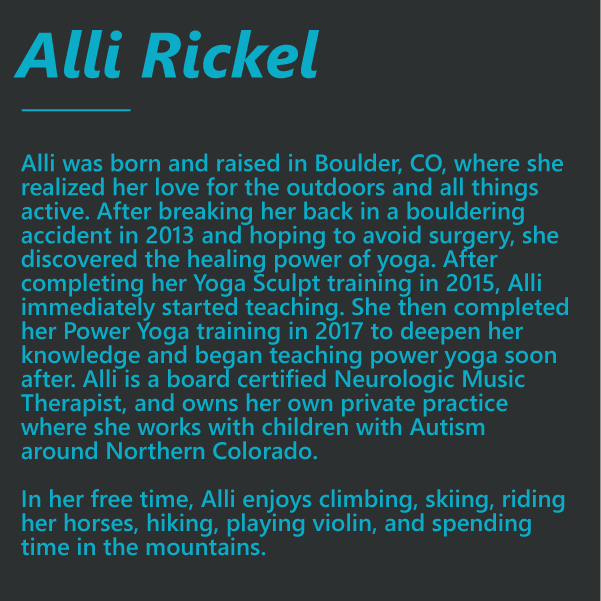 ---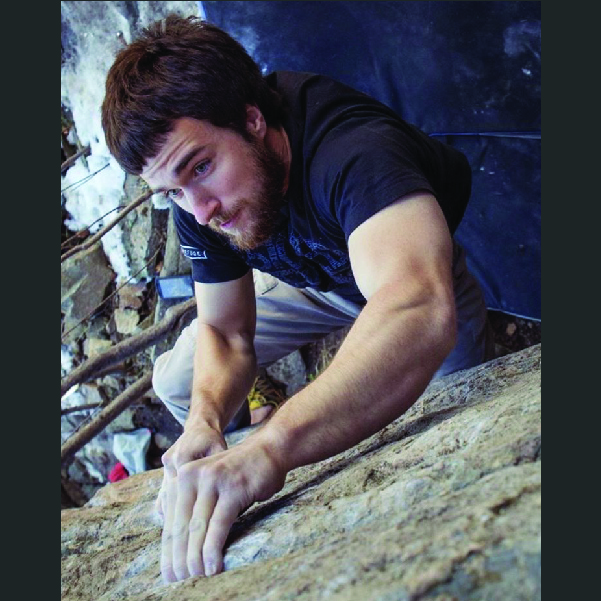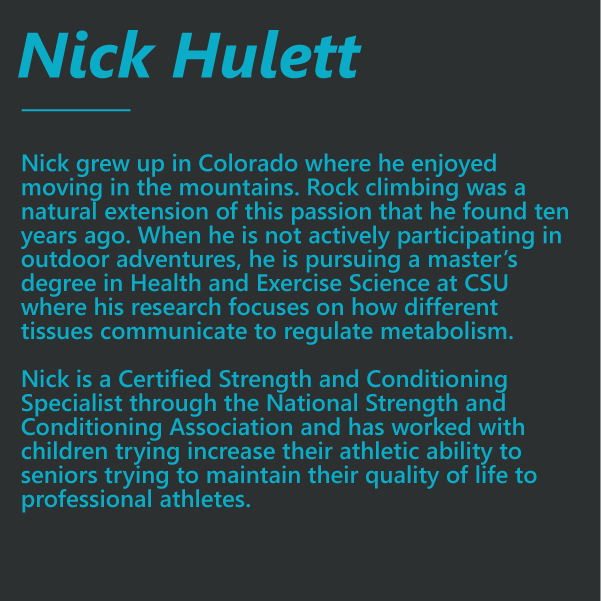 ---
Class Descriptions
All classes are 60-minutes unless noted otherwise
Power Flow Yoga Level 1
During this class you'll learn the fundamentals of vinyasa flow, build a strong foundation for your practice and set yourself up for success. This class moves at a moderate pace as you will connect breath to movement, while focusing on alignment.
Power Flow Yoga Level 2
Sweat it out! This Level 2 Power Flow class connects breath to movement in a faster pace class with challenging postures, creative movement and postures to help strengthen, balance and cleanse your body. So roll out your mat, plug into movement and sweat it out.
Power Flow Yoga Level 3
An intermediate to advanced Power Flow Yoga class that connects breath to movement in a faster paced environment with more challenging transitions and postures. There will often be a breakdown of an inversion, or peak posture. This class aims to level up your practice through strength and balance. Roll out your mat, plug into movement, and sweat it out!
Yoga Mobility
The goal is not to experience extreme flexibility but rather mobility (free movement) to allow you to train injury free, recover from long training sessions and increase your mind-body connection as we learn about how breath can influence so much of your movement. We, as athletes, ask our bodies to perform regularly at a high level. Learn to take this 50 minutes to give back to your body and show it some love!
Vinyasa Flow
This is an all levels class with an energetic, flowing series of interconnected postures synchronized with breath. In a Vinyasa class, students awaken their inner strength, energy, flexibility, and balance in a fun atmosphere. Every practice is intended to be a complete experience, leaving you centered, grounded, and refreshed.
Yoga Strong
Prepare for a full-body workout. Yoga Strong incorporates the use of weights, strength training, and vinyasa into a high energy class. Expect to increase your heart rate with core, isometric/body weight exercises, and cardio bursts. Upbeat tunes and high-fives will be sure to keep your spirits up!
Fusion Yoga
This is an all levels class that combines the discipline of a more traditional Hatha Yoga practice with the movement & flow of a Power or Vinyasa class. With a strong focus on low body strength and core stability, Fusion Yoga is the perfect class to take before or after climbing. In this class, you will learn to use mental focus and physical body engagement to cultivate balance both on and off your mat.
Vinyasa/Restorative Combo
Approximately half vinyasa flow & half restorative yoga. Expect a slow warmup, working toward a faster paced Vinyasa flow. During the Vinyasa portion you will link breath to movement, stringing postures together so you can transition from one to the other with ease. During the restorative portion you'll get into deeper stretches and stay there for 3-5 minutes. Restorative is all about slowing down the mind and body. Expect to leave this class feeling energized and refreshed.
Restorative Yoga with Sound Bath
This class will guide you through a sequence of yin postures that are held anywhere from 3-5 minutes, allowing you to work deeper than the muscular tissue, into the fascia, the deep connective tissue that supports your major muscle groups. This class includes an extended savasana with a crystal sound bowl "Sound Bath," promoting healing and relaxation for your mind, body, and spirit.
Total Core Workout - 30min burn
Never underestimate the importance of a strong core! Whether it's holding you upright as you're reading this or powering you through long climbs and tough workouts, your body's core enables pretty much every move you make. This class targets each section of your core through a variety of exercises designed to strengthen your abdomen and back muscles while increasing your flexibility and balance.
TRIAD Training
A creative and challenging way to train before, during, or after your climbing session. Explore the athletic concepts of Injury Prevention, Mobility, and Strength via instructor-led exercises that are designed to be diverse, dynamic, and productive.
Circuit Fitness
This circuit fitness class is tailored to all fitness levels. It is a combination of endurance, strength and flexibility training designed to help you reach your fitness goals! Come join us!