iCalendar feed link: https://app.rockgympro.com/ical/public/fe3fbdd0884b48379276803cf3de7510
Class Descriptions
All classes are 60-minutes unless noted otherwise
Power Flow Yoga Level 1
During this class you'll learn the fundamentals of vinyasa flow, build a strong foundation for your practice and set yourself up for success. This class moves at a moderate pace as you will connect breath to movement, while focusing on alignment.
Power Flow Yoga Level 2
Sweat it out! This Level 2 Power Flow class connects breath to movement in a faster pace class with challenging postures, creative movement and postures to help strengthen, balance and cleanse your body. So roll out your mat, plug into movement and sweat it out.
Power Flow Yoga Level 3
An intermediate to advanced Power Flow Yoga class that connects breath to movement in a faster paced environment with more challenging transitions and postures. There will often be a breakdown of an inversion, or peak posture. This class aims to level up your practice through strength and balance. Roll out your mat, plug into movement, and sweat it out!
Total Core Workout - 30min burn
Never underestimate the importance of a strong core! Whether it's holding you upright as you're reading this or powering you through long climbs and tough workouts, your body's core enables pretty much every move you make. This class targets each section of your core through a variety of exercises designed to strengthen your abdomen and back muscles while increasing your flexibility and balance.
Kickboxing - 45min
If you like punching air and sweating to a fun, choreographed class, then Kickboxing is for you! Kickboxing combines martial arts techniques with fast-paced cardio for a fun and efficient workout that helps you build stamina, burn fat, and create lean muscle.
HIIT- 45min
HIIT (High Interval Intensity Training) is a form of interval training. This is a cardiovascular exercise that combines short periods of intense anaerobic workouts with less intense active recovery exercises. Expect a bit of weight lifting, strength training, and cardio to get the blood pumping. All levels of experience are welcome!
Yoga Mobility
The goal is not to experience extreme flexibility but rather mobility (free movement) to allow you to train injury free, recover from long training sessions and increase your mind-body connection as we learn about how breath can influence so much of your movement. We, as athletes, ask our bodies to perform regularly at a high level. Learn to take this 50 minutes to give back to your body and show it some love!
Vinyasa Flow
This is an all levels class with an energetic, flowing series of interconnected postures synchronized with breath. In a Vinyasa class, students awaken their inner strength, energy, flexibility, and balance in a fun atmosphere. Every practice is intended to be a complete experience, leaving you centered, grounded, and refreshed.
Circuit Fitness
This circuit fitness class is tailored to all fitness levels. It is a combination of endurance, strength and flexibility training designed to help you reach your fitness goals! Come join us!
Yoga Strong
Prepare for a full-body workout. Yoga Strong incorporates the use of weights, strength training, and vinyasa into a high energy class. Expect to increase your heart rate with core, isometric/body weight exercises, and cardio bursts. Upbeat tunes and high-fives will be sure to keep your spirits up!
Fusion Yoga
This is an all levels class that combines the discipline of a more traditional Hatha Yoga practice with the movement & flow of a Power or Vinyasa class. With a strong focus on low body strength and core stability, Fusion Yoga is the perfect class to take before or after climbing. In this class, you will learn to use mental focus and physical body engagement to cultivate balance both on and off your mat.
Restorative Yoga with Sound Bath
This class will guide you through a sequence of yin postures that are held anywhere from 3-5 minutes, allowing you to work deeper than the muscular tissue, into the fascia, the deep connective tissue that supports your major muscle groups. This class includes an extended savasana with a crystal sound bowl "Sound Bath," promoting healing and relaxation for your mind, body, and spirit.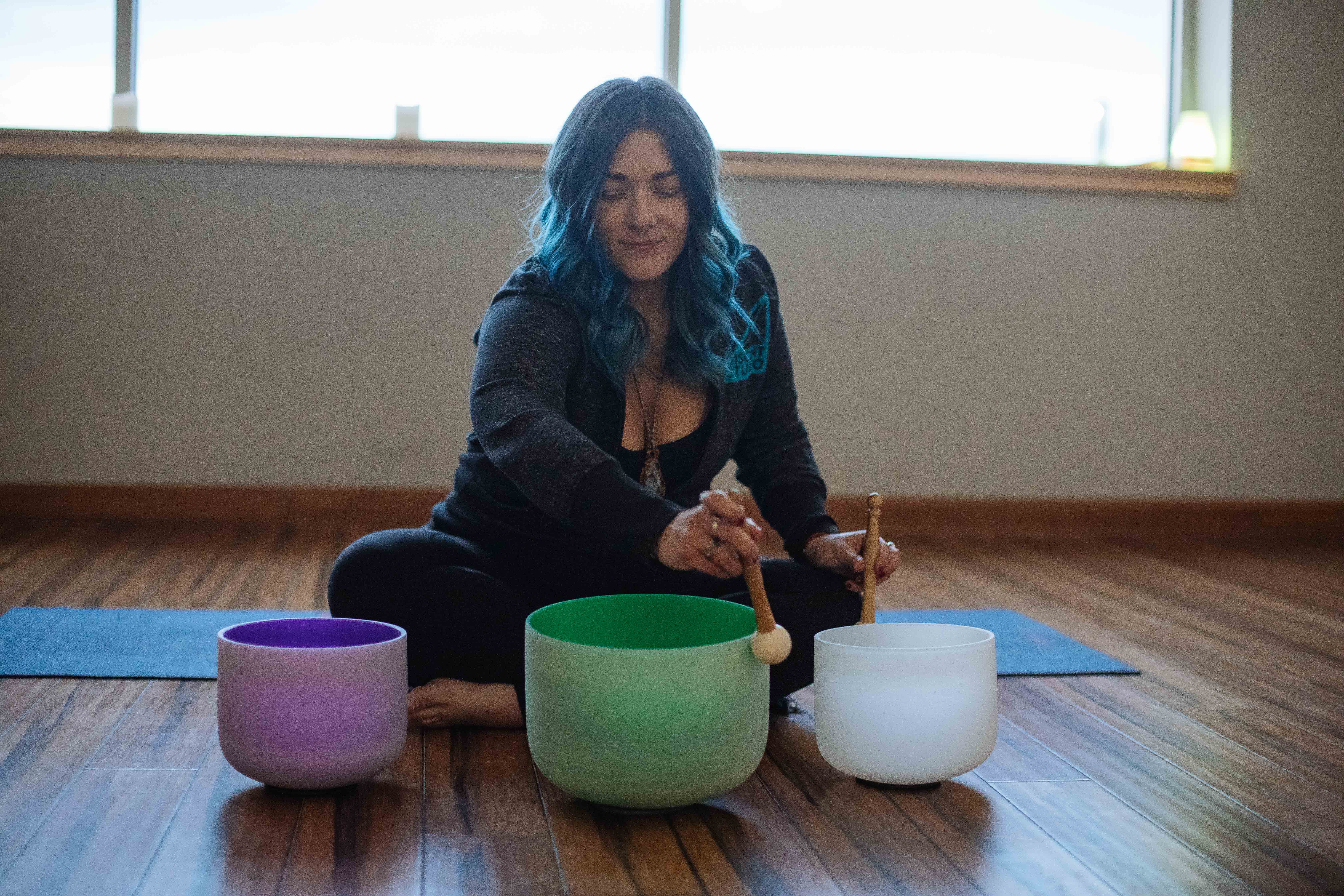 Megan Ramirez
Yoga Instructor/Manager
---
Megan recently moved to Colorado from Venice Beach, Ca after craving a retreat from the city. Her love for the mountains, rock climbing, and a more adventurous environment landed her in Fort Collins. Before Venice, Megan had been backpacking around the world for three years. While abroad, she immersed herself in many different cultures where she learned alternative styles of healing, Yoga, and spiritual practices. As she continued to travel, she was inspired to build her own practice, taking what worked for her from various ancient and contemporary traditions. Megan has been trained in guided meditation, sound therapy, energy healing, and of course, Yoga. Her intention is to share with her community the healing benefits of the mind/body/spirit connection through breath, movement, and sound. She hopes to integrate these traditions into people's busy lives to help them find not only peace and relaxation, but a sense of personal empowerment.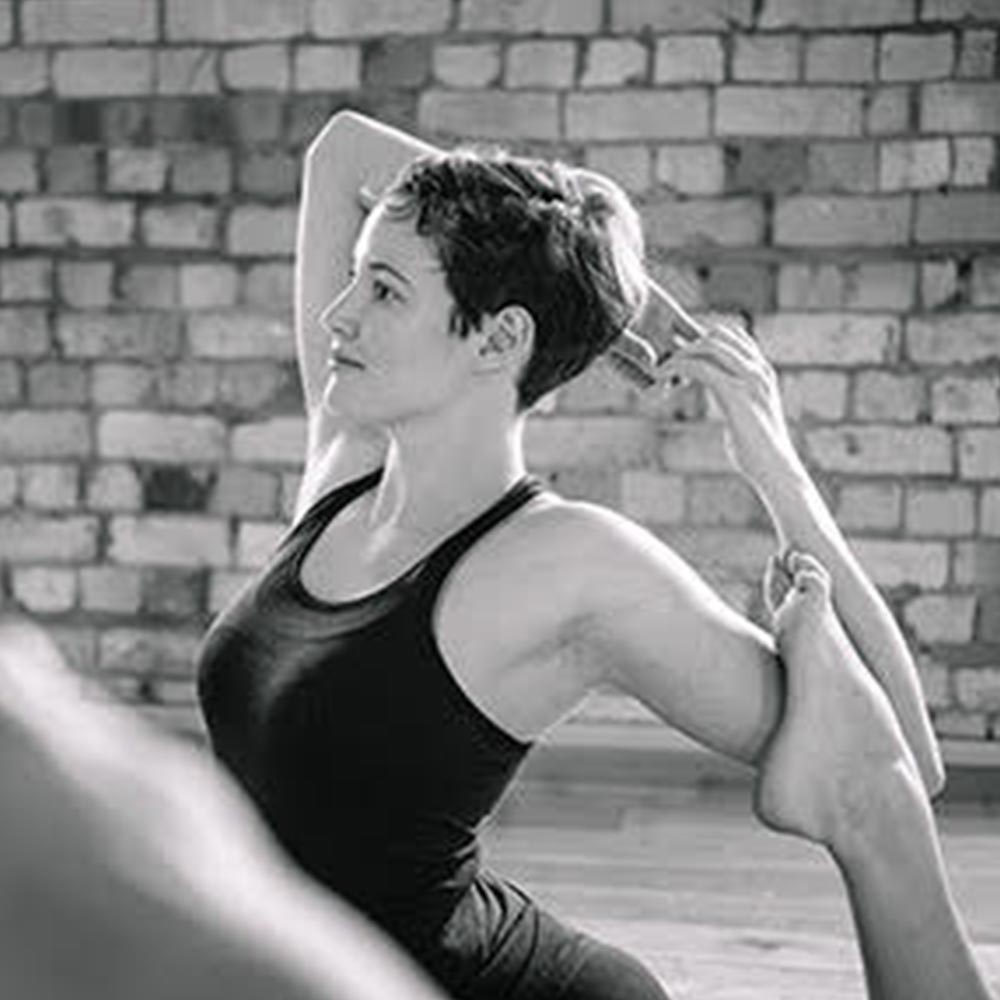 Kim Graves
Yoga Instructor
---
Kim's yoga journey began when she took her first Tae-Kwon Do class at the age of seven. She became a Tae-Kwon Do instructor at eleven, and quickly discovered her love for teaching. After well over a decade of practice, Kim had gained both mental discipline and physical awareness that helped her when she stepped into her first yoga class in 2010. At the end of that class she walked to the front desk and bought a membership; she was in love! She found a freedom in simply being with herself, in actively setting aside the stresses of life. In early 2013, Kim decided it was time to combine her love of yoga with her love of teaching. She finished her 200 Hour Yoga Alliance Teacher Training that March at Elan Yoga and Fitness in Fort Collins, Colorado. In 2015 she moved to Auckland, New Zealand, deciding to get her 500 Hour Teacher Training Certificate with Jayayoga.
Kim encourages each student to tune in to their personal experience and invite whatever they need into their practice, finding a balance between effort and easefulness in each posture. Her goal is always to lead a class that meets each student wherever they are in their own journey.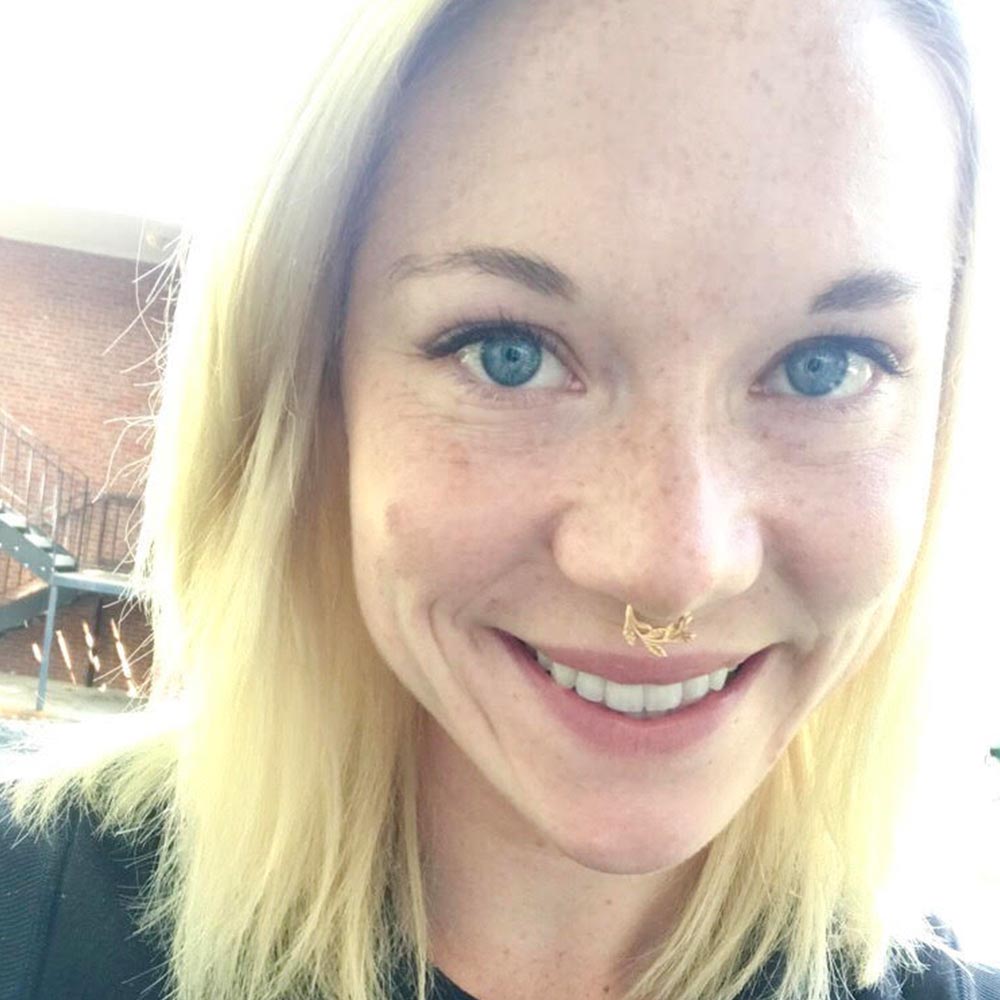 Shelby Harden
Yoga Instructor
---
Shelby began practicing yoga in autumn of 2012 and fell in love with all things yoga after her very first class. After strengthening her practice for about a year and a half, an instructor she admired very much sparked Shelby's interest in Teacher Training, and she was enrolled in just a few weeks. Shelby graduated from the CorePower Yoga 200-hr Hot Power Fusion Teacher Training Program in the spring of 2014 – the same time she graduated from CSU – and was hired as an instructor a few months later.
Shelby's path as a yoga instructor started slow, as she taught just one or two classes a week. However, with an open heart and a lot of manifestation, she has continued to be presented with more opportunities to teach, take, and learn more about yoga. She now teaches various styles and is always seeking more education and opportunity.
Shelby believes that yoga has the power and ability to be whatever a student needs it to be in any given moment, and she's witnessed that power in her own life.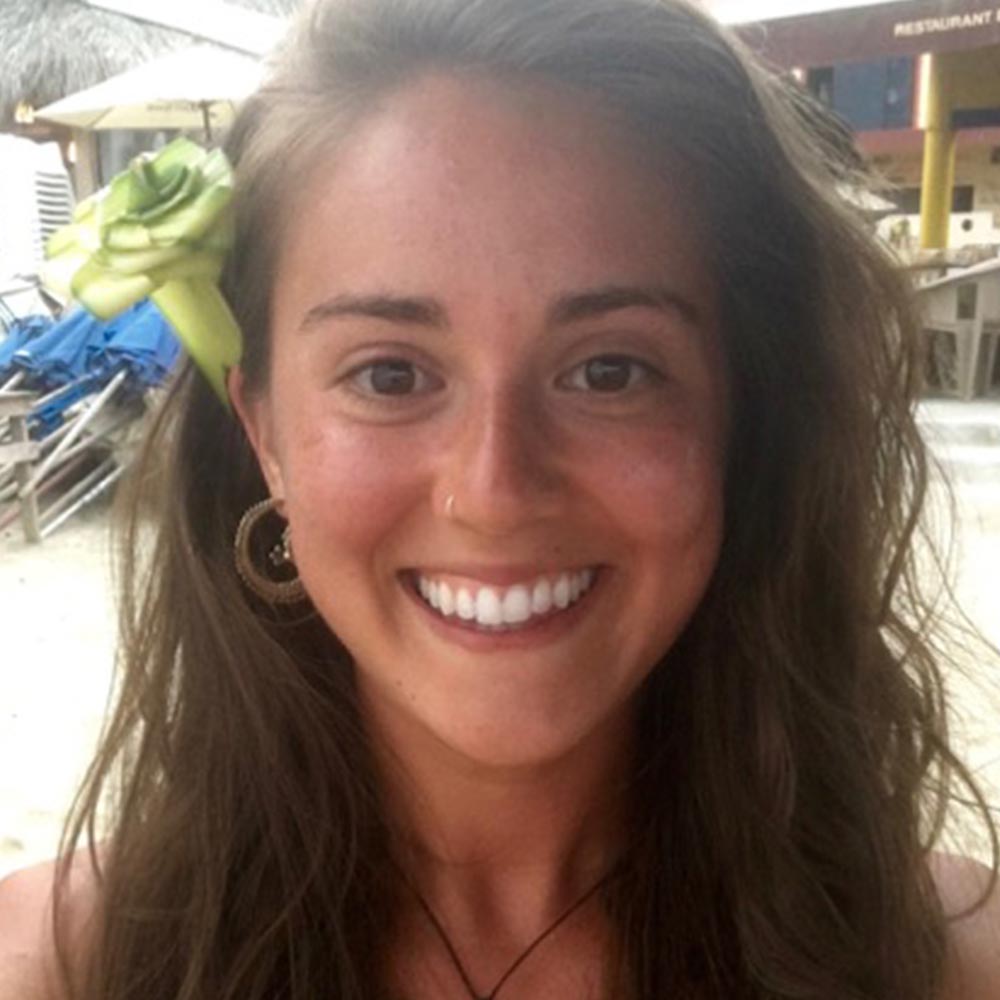 Shelby Williams
Yoga Instructor
---
Shelby started practicing yoga 8 years ago and after seeing how it improved every aspect of her life, she knew she wanted to teach. Through yoga, Shelby has found how to live in the present moment. Her classes focus on the breath, connecting the mind and the body, while cultivating intention, balance and strength. Her classes work to empower others, to leave them feeling restored and rejuvenated. Yoga is Shelby's greatest passion, along with nutrition, music, skiing, rock climbing, and hiking.  200 hr RYT and an ACSM certified exercise physiologist, Shelby's goal is to help people live a healthier life so that they can live to the fullest.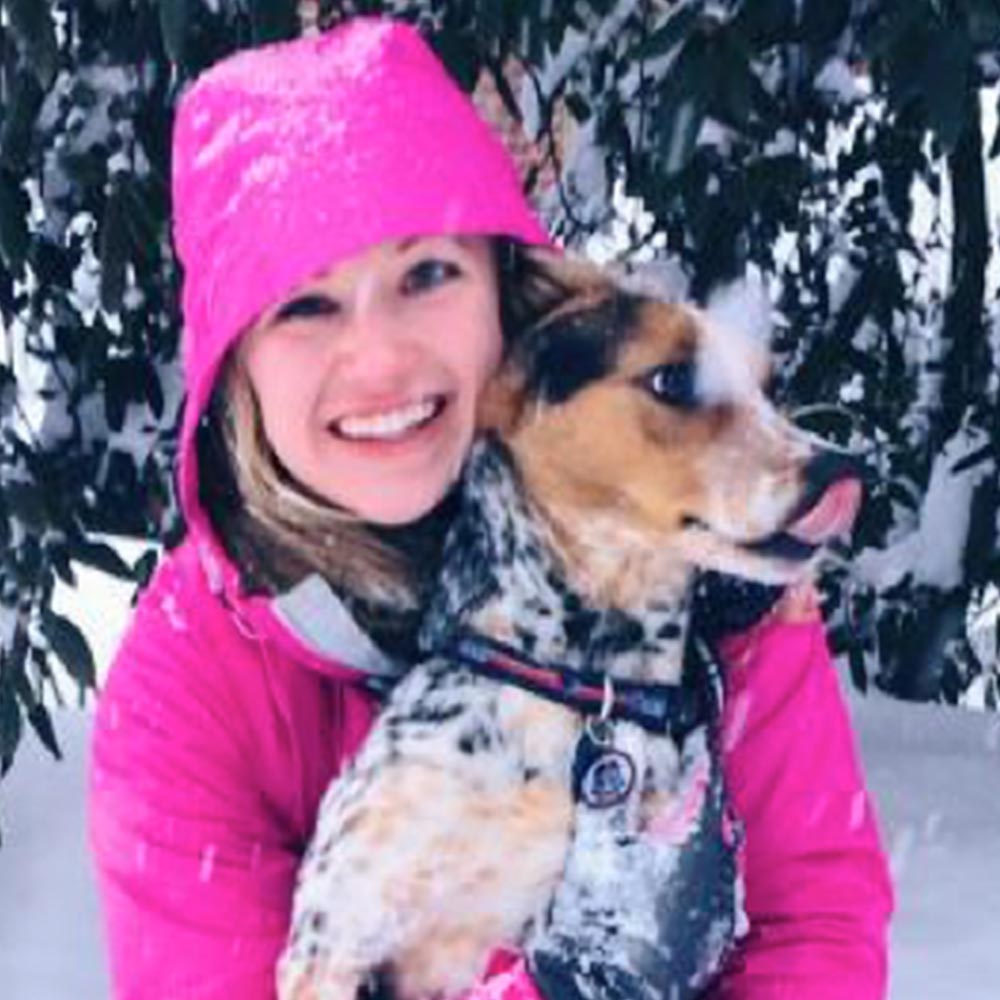 Pam Lundeberg
Kickboxing Instructor
---
Pam Lundeberg is a doctoral student in Applied Health Psychology at Colorado State University and is originally from Corvallis, Oregon, where she earned both her bachelor's degree and master's degree at Oregon State University (go beavs!) before moving to Colorado in 2014.
Pam is an American Council on Exercise (ACE) certified group fitness instructor, and she has been teaching group fitness classes since 2014. She has taught a variety of modalities including battle ropes, TABATA, bootcamp, cycling, and – of course – kickboxing. Pam also teaches the Fitness Instructor Training (FIT) course at CSU. When Pam isn't teaching fitness or climbing, you can usually find her hiking, cuddling with her dog, and/or cheering for the Pats (sorry, Broncos fans!).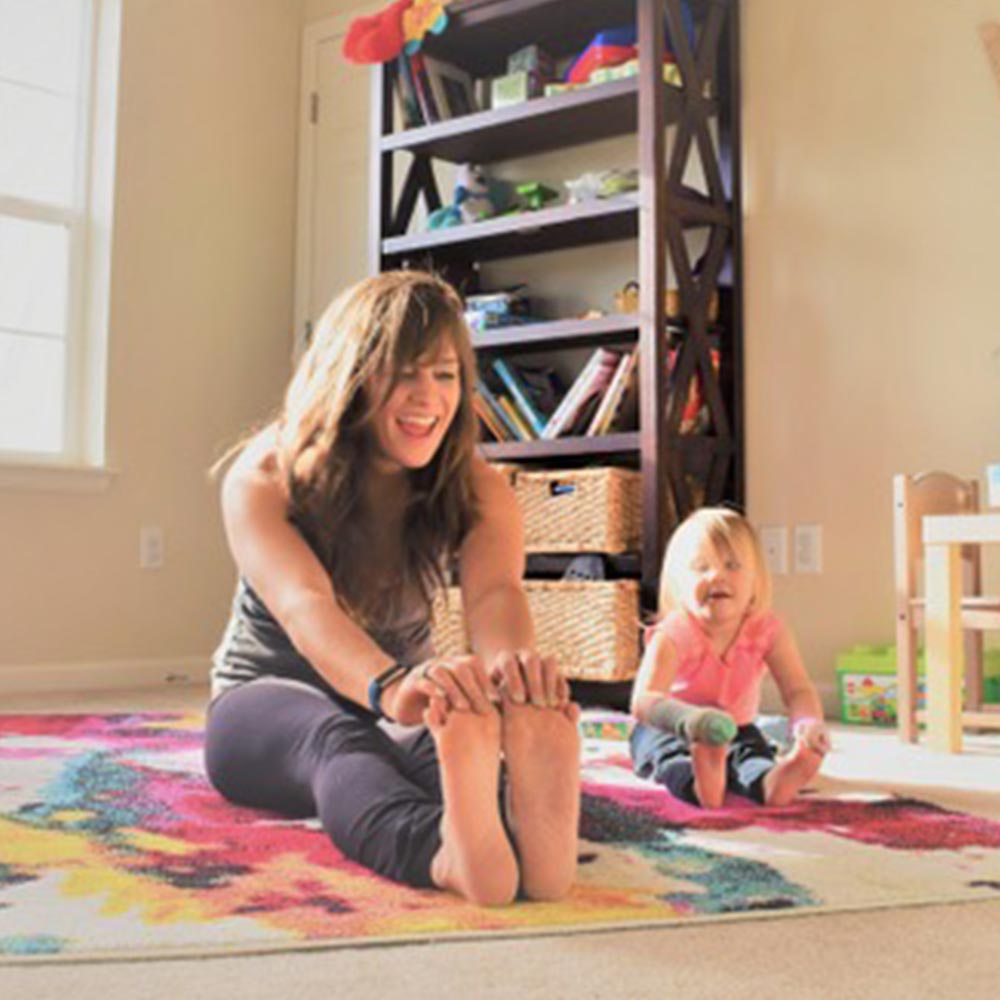 Jessy Bugg
Yoga Instructor
---
Jessy is a Colorado native and has been practicing yoga for about 15 years. After having kids, yoga became a part of her daily life which quickly led to completing a 200 hour RYT training in 2012. Jessy loves to teach vinyasa flow and restorative yoga that focuses on staying present, challenging yourself and having fun. In addition to teaching public classes, in 2016 Jessy started her own company, Colorado Corporate Yoga, bringing yoga into the workplace to manage a healthy mindset.
When she's not teaching or taking yoga Jessy can be found with her family, riding bikes, climbing, running, cooking and eating, taking pictures, or enjoying the beautiful Colorado weather.
Jes Dory
Endurance Strength Coach
Yoga Instructor / Personal Trainer
---
J. Dory has been teaching in the Fort Collins yoga community for six years and has been relationship building/training in the yoga community for a little under a decade. She has been acknowledged by local community groups like Lululemon as a mover and shaker in the Fort Collins yoga community. Dory started out with a strong attraction to teaching vinyasa, and even though she still teaches not only physically challenging and sequence engaging classes, but also incorporates the yogic philosophies to help transform the mind and push your own limits. Aside from a spiritual warrior, Dory is also a local entrepreneur, a Yoga2Life Certified Coach, and published author.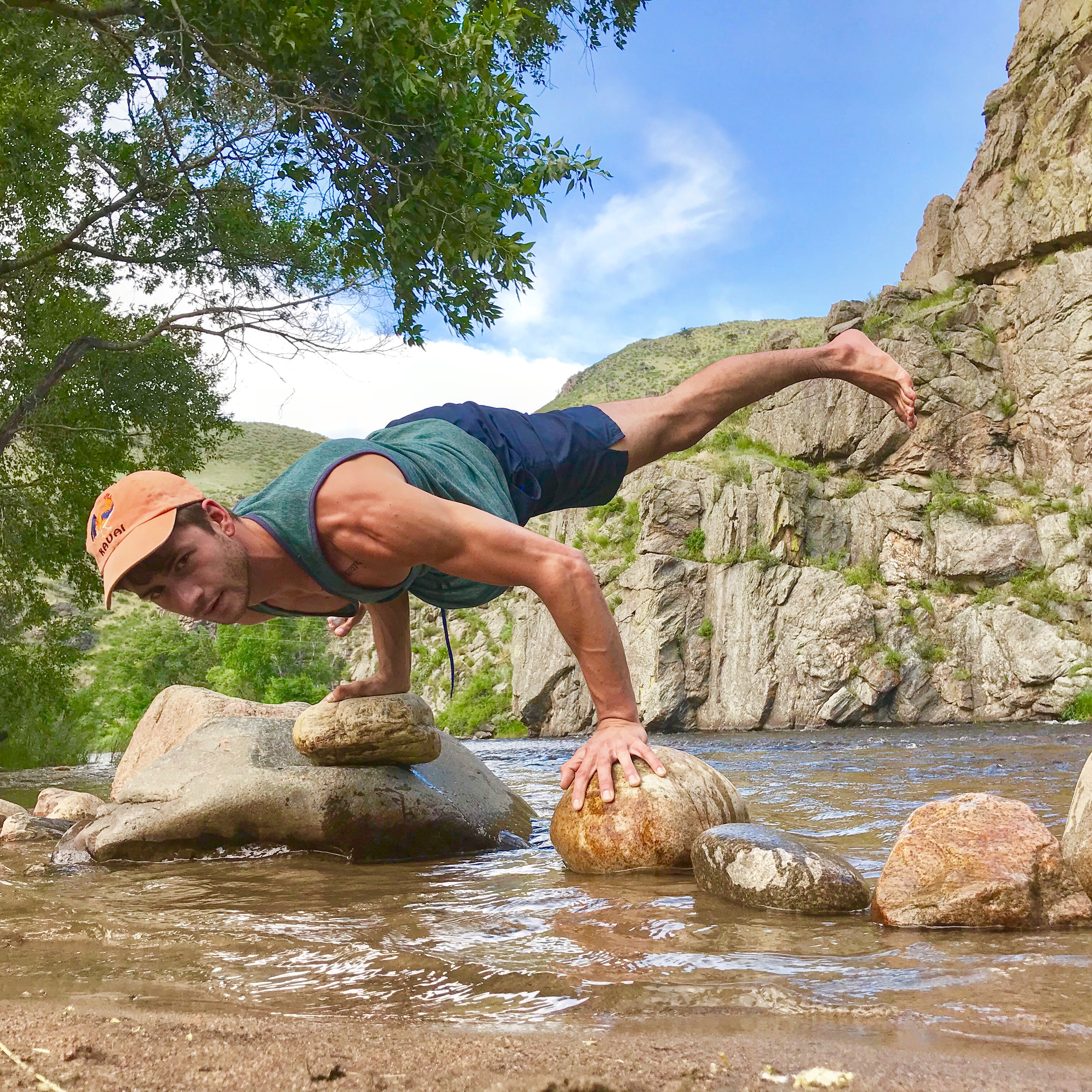 Chris Postiglione
Yoga Instructor
---
Chris Postiglione has been a student of yoga for almost 5 years. He discovered this path because of a few back injuries in his early 20's, but kept up with it when he started to feel more relaxed and tranquil in his daily life. Originally from the Philadelphia area, he moved to Colorado in 2013. He left behind most of his unhealthy habits, and found a longing for more adventure and personal growth upon arrival. He also left behind his family of 9 (4 brothers & 2 sisters). He has been a plumber for 9 years, and plans on continuing with the trade for some time longer while merging his new passion for health & wellness coaching. Chris wouldn't describe himself as a very athletic human, but he is obsessed with movement. Activities such as, trail running, calisthenics, rock climbing, and other unconventional training methods are among his favorites. Personal development practices also consume much of his time. Meditation, reading, journaling, listening to podcasts, and attending Toastmasters are a few of the ways he works to improve himself. He is also an ACE Certified Personal Trainer. Chris loves meeting and connecting with other growth-minded individuals, so always feel free to reach out to him! He is proud to be powered by plants for over 2 years now, starting for health reasons, but continues this lifestyle out of love for animals and the environment. When Chris isn't hanging out with his dog, he is thinking about him. His biggest fear is doing unintentional harm to others. His main goals in life are to pet all of the dogs, and to help people find love for themselves through movement and self-reflection.
Katie Knudsen
Yoga Instructor
---
Katie is a Colorado native who has been practicing yoga since about 2010. She holds an AA degree in Business Entrepreneurship from MiraCosta College in Oceanside, CA and has a strong background in fitness, nutrition/ Ayurveda, competitive sports, and physical training. She was inspired to focus her energy towards yoga in 2015 after a severe injury and illness prevented her from playing competitive sports and boxing any longer. She found that yoga is not only a wonderful way to exercise, but is a way to heal the body, mind and soul in a way that no other physical activity had ever done for her. Katie took a few years to build her yoga practice and knowledge before attending and graduating CorePower's 200 hour Power Yoga Teacher Training in the Fall of 2017 and CorePower's Power Yoga Extensions Program in the Fall of 2018 at their Fort Collins location. She loves to spend her time (when she not doing doing yoga!) hiking with her dog, going on adventures with her husband and painting. Katie has a strong background in Power/Vinyasa yogic styles but is avidly working to expand her expertise and is always open to learning any and everything she can about the practice of yoga. Her classes tend to reflect her love and respect of nature, her calming energy and her dedication to education. She truly believes that yoga is for everyone and her goal is to make her classes safe, uplifting and accessible to anybody who needs healing and peace of mind. She hopes she can be there to support her students however she can to enhance their yogic journey because the practice of yoga has supported and healed her in her own journey.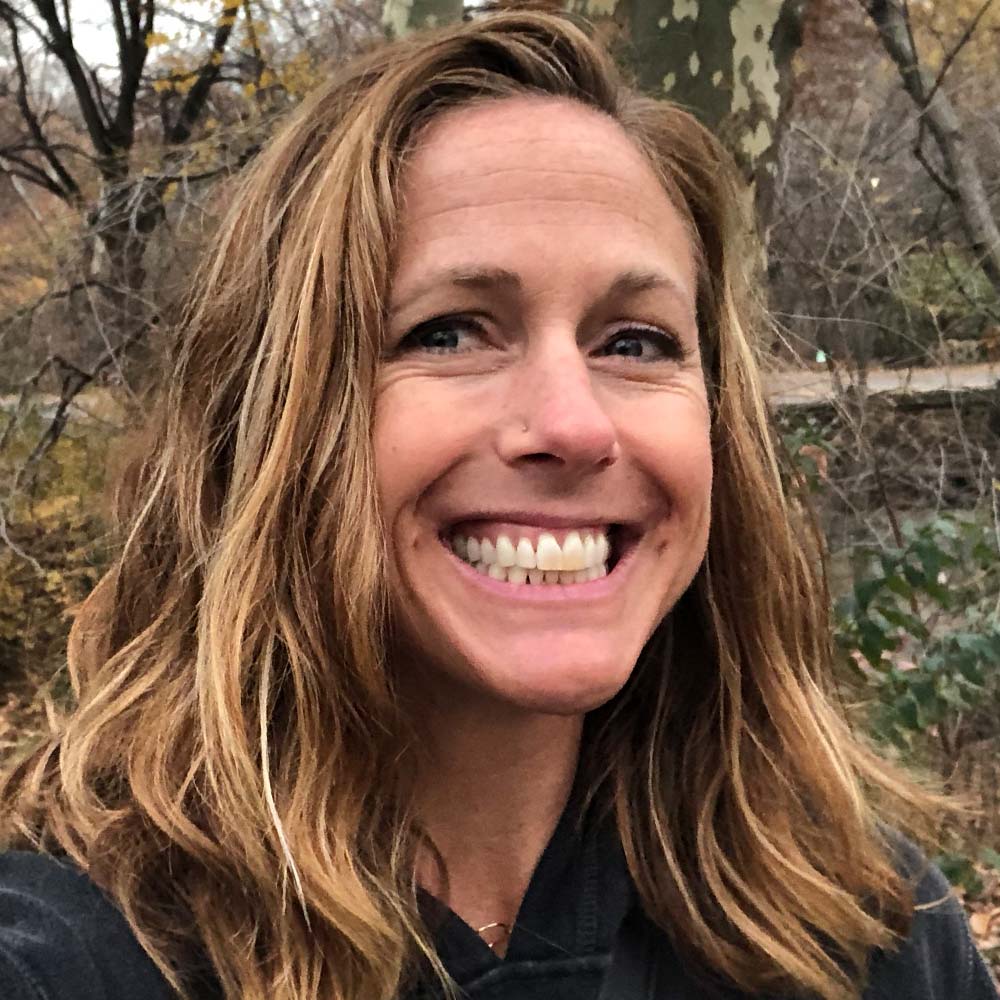 Jamie Wheeler
Endurance Strength Coach
Yoga Instructor / Personal Trainer
---
Jamie has been in the fitness industry for over 20 years and an athlete all her life. She has a degree in Exercise and Sport Science, certified Personal Trainer, yoga instructor and continues to learn every chance she gets! She experienced the healing aspects of yoga after her 2nd marathon as her neck was in bad shape. Yoga forces her to slow down, breathe and manifest the healing that comes with breath. Yoga allows bodies to gain strength through length…a lesson she carries into other areas of life. She aspires to push the envelope whether she's setting goals for herself or challenging her students in the studio. Her mantra is that the growth we are capable of is within our grasp, we just have to be willing to be uncomfortable to achieve it. An endurance athlete at heart, she continues to challenge herself with living in the uncomfortable. She finds the greatest joy being part of a client's "Aha!" moment.
Renee Toups
Yoga Instructor
---
Renee was exposed to yoga at a young age and seeing the positive effects that it had on her mind and body inspired her to become a certified yoga teacher 4 years ago. She believes the practice of yoga is a life long journey of never ending learning and refinement and she is always looking for new ways to grow as a teacher and as a student.
Renee strives to educate, empower and inspire her students to be more present in their lives through her teachings. If you take Renee's class you will be inspired to move mindfully and get lost in your breath. You can expect a creative sequence that will challenge your body and mind, which will help you tap into your inner strength and cultivate contentment.