2020 Fitness Challenge
3rd Annual
What is the WTF Challenge you ask?
Why, it is our 3rd annual, year-long, Witness The Fitness challenge that kicks off February 1st. Each year we like to start things off with a good ol' fashion challenge party. Collect some of those hard to reach points out of the gate. Get a chance to test your double dutch skills and hula hooping mastery with other players around to keep up the hype. The Fitness Challenge Kick off party has a lot to offer, including meeting your fitness challenge community (A+++). We hope you join us for a day of challenges, friends, and a bit of quirky-ness.
The Fitness Challenge is chalk full of climbing feats, fitness objectives, community oriented tasks, outdoor climbing/hiking, and hula hooping, and many more off the wall challenges to keep it spicy.
Your first goal: 40 points = your 3rd annual Fitness Challenge Tshirt (always awesome)
Your second goal: collect AT LEAST 1 challenge point each month that enters you into the monthly raffle (always awesome prizes)
Cost: $25

---
Raffle Sponsors
Thank you to our sponsors for donating some awesome prizes that we will be giving away in the coming months. More sponsors and prizes will be announced as they come in!
Each month we'll hold a raffle for some of the prizes. You must complete at least one challenge during the month to be eligible to win, but the more you have done throughout the year increases your chances of winning.
---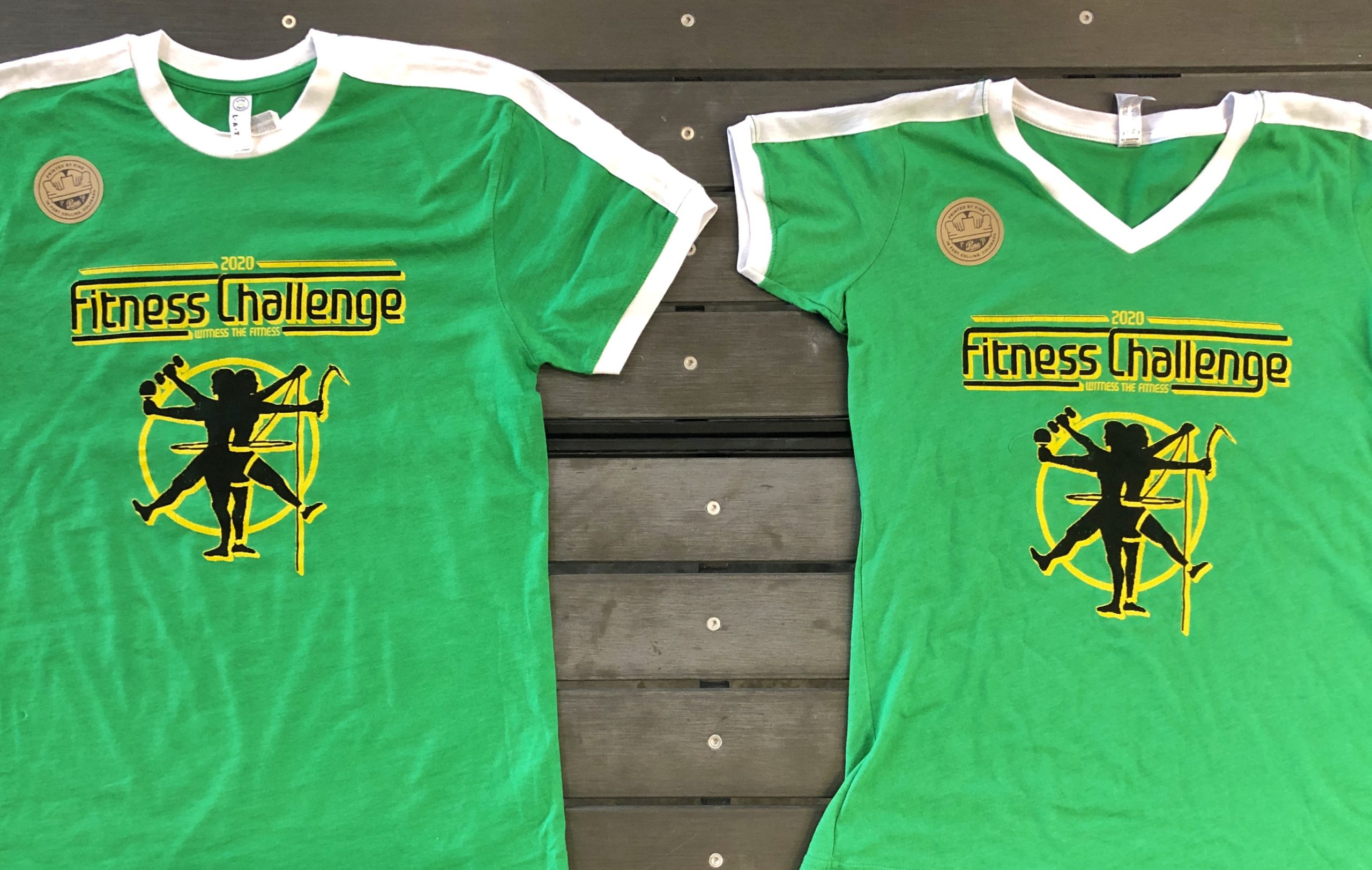 ---